Woman Drops 350 Pounds After Getting Stuck At Disneyland Turnstile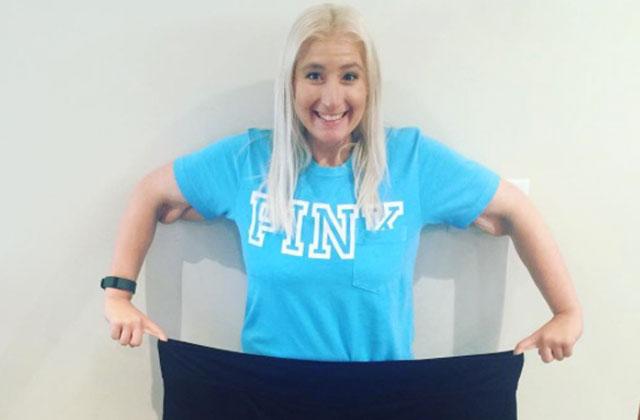 A California woman has conquered her morbid obesity after a humiliating experience at Disneyland — and RadarOnline.com has the exclusive scoop.
Jacqueline Adan, who once crushed the scales at 510 pounds, weighs a svelte 160 after shedding an astonishing 350 pounds through healthy eating and intense exercise!
Her desperate quest to get thin began five years ago, at age 24, when she got wedged in a turnstile while trying to ride one of the park's attractions.
Article continues below advertisement
After finally extricating her bulk from the metal trap, she raced to a nearby bathroom to cry!
"I was mortified!" said Jacqueline. "Once I got out, I laughed it off, but at that moment, I had never felt so much guilt, shame and embarrassment, and I couldn't believe that I had allowed myself to get that big."
Jacqueline stayed in a wheelchair most of the time at the park, unable to walk long distances because of her enormous size.
"I remember wheeling around Disneyland and feeling like everyone was staring at me, judging me, and looking at this fat girl on wheels who couldn't even walk. I was ashamed," she recalled.
Now 29, she mentioned how she had been overweight most of her life and had tried numerous diets that simply didn't work.
Frustrated and fed up with her failures, she decided to give up losing weight when starting college 11 years ago.
Article continues below advertisement
"It seemed like no matter what I did, I could never stick to any diet plan and would end up gaining the weight back, plus some, or I would just quit when it got too hard and would turn to food again," she said.
But after her Disneyland shame, Jacqueline knew an immediate change was needed!
In the first year, through dedicated dieting, she shed 100 pounds. She lost another 100 the following year, and eventually hit her goal of losing 350!
"I was determined to get married in a non-plus-size dress, and I told myself that no matter how long it takes, I will get married with the body I have worked so hard for, next to the man who was by my side through it all!" exclaimed a triumphant Jacqueline.