Weak & Frail! Hillary FAINTS At 9/11 Memorial — Is She Ok?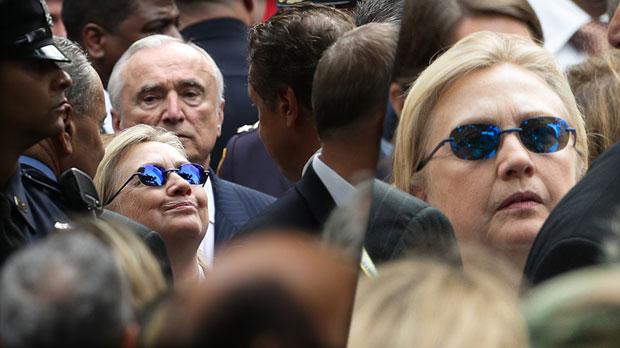 Hillary Clinton fainted at a 9/11 memorial, RadarOnline.com has learned.
Clinton reportedly fell around 9:30 a.m. EST. Her current status is unknown.
As RadarOnline.com previously reported, political insiders believe Clinton, 68, has already suffered three strokes and has extensive liver damage.
Clinton's camp later released a statement saying: "Secretary Clinton attended the September 11th Commemoration Ceremony for just an hour and thirty minutes this morning to pay her respects and greet some of the families of the fallen. During the ceremony, she felt overheated so departed to go to her daughter's apartment, and is feeling much better."
Article continues below advertisement