What's Wrong With Her? Hillary Caught In ANOTHER Coughing Attack At Campaign Rally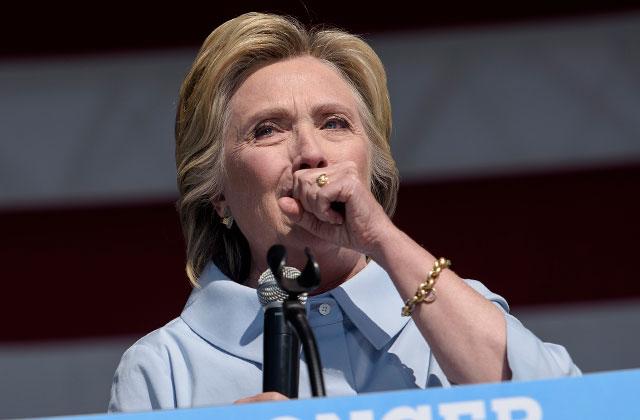 Concerns about Hillary Clinton's health issues will not go away! At a campaign rally this week, the candidate struggled to speak as yet another coughing fit took hold of her.
While appearing at an event in Ohio on Monday, Clinton thanked congresswoman Marcia Fudge for hosting her team, but soon got choked up and needed water.
"I've been talking so much," Clinton said. "Every time I think about Trump, I get allergic."
Article continues below advertisement