Report: Gwyneth Paltrow Company Sued For Stiffing Consulting Firm $45,000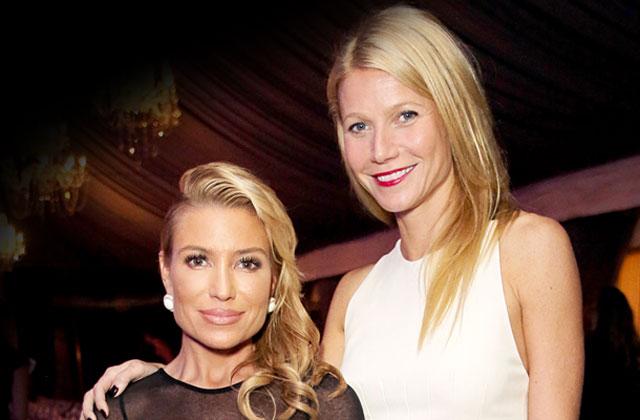 Gwyneth Paltrow is under fire yet again! The lifestyle guru's new health food company, co-owned by trainer pal Tracy Anderson, is being sued by a firm hired to create a food line — that was allegedly never paid!
Richard Gray, president of consulting firm Arich, claims that Paltrow and Anderson's company, 3 Green Hearts LLC, was scheduled to start paying him in June for the first installment of a six-month, $45,000 deal.
Article continues below advertisement
However, Gray has yet to see any cash.
The firm's head honcho says he came after Paltrow for his unpaid funds repeatedly until late July, when she emailed him to cancel their agreement citing the company's inability to "expand further" at the time, New York Daily News reports.
Meanwhile, Steven Beltrani, a spokesman for 3 Green Hearts, called Gray's claims in the court filing "factually inaccurate and we intend to aggressively defend" the company and "seek damages."
Beltrani went even further on the subject, slamming Arich for being "unable to perform and provide the quality and level of services that the Tracy Anderson and 3 Green Hearts brands demand and expect."
But this isn't the only uncoupling Paltrow has managed to facilitate this summer! The actress has also distanced herself from her lifestyle publication, Goop, in recent months.
"In order to build the brand I want to build, its scalability is limited if I connect it to the brand," Paltrow said at Chicago's Sage Summit. "So I always think how can I grow the brand, how can I separate myself from the brand and I think it's going to be more its own brand."
It's understandable why, too! Goop has faced controversy since its 2008 launch, as the brand has been slammed for the outrageously priced items on the site.
In 2014, RadarOnline.com reported the company racked up over $300,000 in losses two years in a row.