Exclusive
Inside Blac Chyna's $350K Post-Birth Plastic Surgery Blitz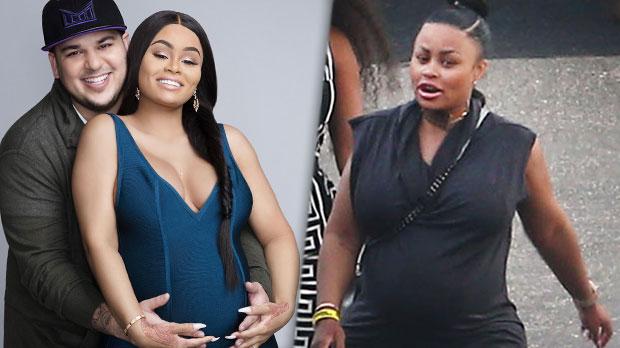 Blac Chyna hasn't even given birth to her baby daughter, but she's already planned an epic post-baby surgery overhaul to get her back in top shape as quickly as possible.
"She's got it all mapped out, from which doctors to use, the parts she wants work on and how many procedures she'll undergo," an insider told RadarOnline.com.
"She's planning loads of laser therapy for her stretch marks, lipo and coolsculpting anywhere it's needed," noted the insider.
Article continues below advertisement
That's not all she wants done. According to the source, Chyna, 28, is also planning to get "a tummy tuck and vaginal rejuvenation."
And, "If she ends up having a C-section, there'll be even more operations on the schedule," said the insider.
Incredibly, the former stripper's extensive plastic surgery bill will likely run in the six figures — which gave her fiancé and supposed baby daddy Rob Kardashian, 29, a shock.
"She's told Rob she needs at least $350,000 to do everything she wants," revealed the insider, who adds that while Kardashian is terrified of the amount, "they've been told they should make some serious cash from their new reality show."
However, as RadarOnline.com reported, Chyna and Kardashian have bigger issues at the moment — like whether or not he's really the father of her child.
Allegations that Chyna's real baby daddy is a singer named Pilot Jones have caused chaos behind the scenes for the couple.