Exclusive
Alexis Arquette's Secret New Identity Exposed In Shocking Final Photo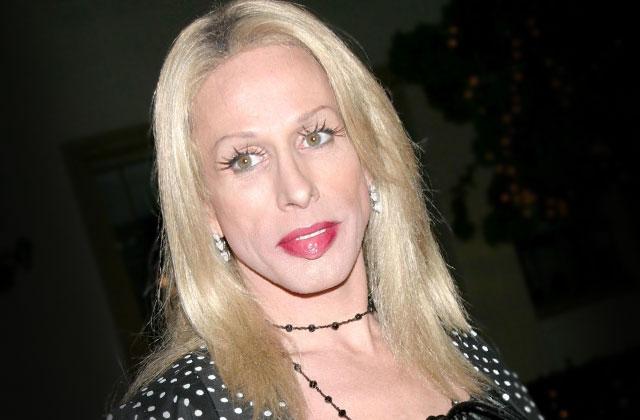 RadarOnline.com has exclusively obtained the last photo taken of Alexis Arquette before she tragically passed away in Los Angeles on Sept. 11.
The photo shows the transgender activist wearing a Hawaiian Punch t-shirt, sunglasses and a yellow flower in Arquette's short blonde hair. The candid shot was snapped after Arquette had spent the day with two close friends.
https://www.facebook.com/photo.php?fbid=1779879968944037&set=a.1756516854613682.1073741836.100007661522481&type=3&theater
Article continues below advertisement
"My twin brother Richard and I had lunch with him in Santa Monica less than a month ago," Robert Dupont, who dated the transgender activist in the 1990s, told RadarOnline.com.
"Alexis had changed over and was living as a man again and he asked me if I had any clothes I didn't want that he could wear. I had only a few things I had with me as I was visiting from Palm Springs," revealed Dupont.
"I put together a box for him when I got home but I never got to send it before he passed."
As RadarOnline.com reported, before dying at age 47, Arquette was living with AIDS, had an inoperable tumor and had developed an infection, which spread to the liver, Dupont said.
Reps for the Arquette family did not immediately respond to RadarOnline.com's request for comment.