CDC Issues Domestic Travel Warning Over Rapid Zika Outbreak — 14 Infected!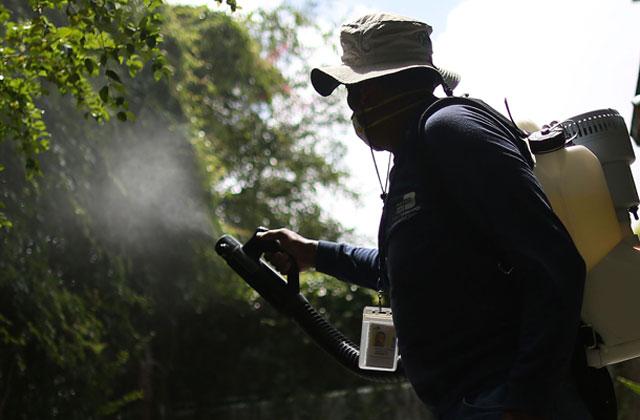 Public health officials have issued a historic domestic travel warning in Florida in light of the growing Zika outbreak.
The virus began spreading rapidly in one of Miami's popular downtown neighborhoods, Wynwood, with 14 people confirmed to be infected.
On Monday, the Centers for Disease Control and Prevention issued the warning, advising pregnant women not to travel to the outbreak area. According to CNN, this is the first time that the CDC has been forced to release a domestic advisory.
Article continues below advertisement
"We are reviewing historical records, but this may be, in fact, the first time we've ever told people not to travel to a particular area in the continental US due to an outbreak of an infectious disease," CDC senior press officer Tom Skinner later told The New York Post.
"The fact that Zika is spreading locally in this Miami neighborhood means that pregnant women, women trying to conceive, and their sexual partners put themselves and their unborn child at risk of potential Zika infection when visiting this area," New York officials said, issuing their own travel warning statement.
Meanwhile, Dr. Tom Frieden, director of the CDC, admitted that it's been difficult to control the outbreak.
"It's an unusual area," he said, noting that buildings range from "industrial to residential and high-end."
"What we have learned over the past 48 hours is that mosquito control efforts don't appear to have been as effective as we have hoped," he added. "We don't have evidence that it has spread more broadly."