Shady Past? Blake Shelton's Racist, Homophobic & Sexist Tweets Revealed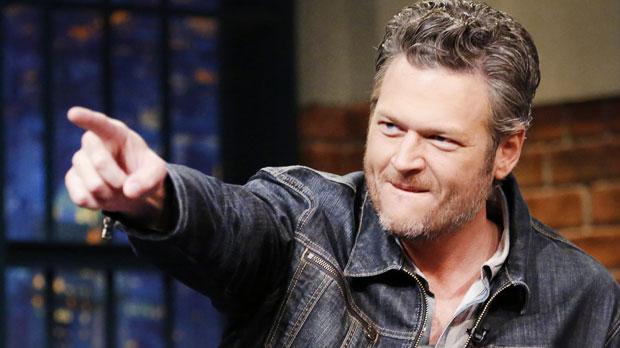 Blake Shelton may sing about heartbreak and love, but the country crooner has a nasty side to him too, RadarOnline.com has learned!
According to a report, Shelton, 40, deleted a string of racist, homophobic and sexist tweets from 2011. In the disturbing messages, dark and twisted fantasies are detailed.
"So I just figured out a great excuse for my sick fantasy about Dakota Fanning," he allegedly wrote of the then 16-year-old. "I thought she was Amanda Seyfried..."
Article continues below advertisement
"I was 19 years old when my heart first got broken," he apparently wrote in another tweet. "I'm over it now but I wonder what that fat ugly b**** is up to."
He then turned his attention to men, according to the report, claiming that "grown men who wear Chuck Taylor's may as well write on their forehead 'Cucumbers turn me on!''
He also seemed to slam Richard Simmons, writing that, "if you haven't noticed Richard Simmons is gay, you haven't noticed Katy Perry's boobs... sic."
Then report claims that Shelton aimed at fellow country singer Shania Twain, as he rewrote the lyrics of her hit "Any Man of Mine" to "any man that tries touching my behind, he's gonna be a beaten, bleedin', heaving kind of guy" instead of "any man of mine better walk the line – better show me a teasin' squeezin' pleasin' kinda time."
He noticed the backlash, and instead of saying he was sorry upfront, fired back at his critics before issuing a public apology. "Ha! Reading all my anti-gay hate tweets... Ha! Ha! If people only knew even a little about me, my family and friends. Dumb a****," he tweeted.
Finally, he tweeted, "wish the d******** in the next room would either shut up or learn some English so I would at least know what he's planning to bomb."