#SELFCONTROL! Usain Bolt's Girlfriend Finally Breaks Her Silence After ANOTHER Tryst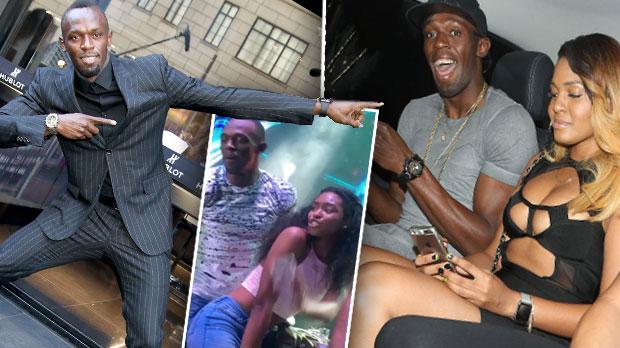 Usain Bolt is at it again!
Just a week after he was caught in bed with another woman, he was spotted hitting on girls at a club!
According to Sun on Sunday, the Olympic athlete invited girls back to his hotel room around 6 a.m., and made them stand podium-style with his gold medals.
"Usain had been partying at Tape nightclub and was in a really cheeky mood," a source told the publication. "At first everyone was just goofing around but he started complimenting some of the ladies on their cleavage and encouraged two to flash him and a pal."
Article continues below advertisement
"Then he dished out his medals while music played from his iPhone. He was laughing a lot, pretending it was like Rio," the source added.
He also took the girls out for bowling and a meal.
"I am here to sleep in the day, party in the night," Bolt said. "London is the best city for me right now."
However, his girlfriend doesn't agree.
Kasi Bennett took to Twitter to tell him to gain some "#selfcontrol."
When fans began to comment, she replied that having self control was "not easy."
She also liked a tweet that stated, "you traded your life with a goddess for a one night fling with someone who will never even come close."
As RadarOnline.com previously reported, he was also caught in bed with Jady Duarte — and Bolt's sister Christine Bolt-Hylton, 32, believes there could be more affairs!
"I'm sure Kasi will be used to it by now," she told The Sunday Mirror. "She is used to seeing pictures like this."
Do you think Bolt and his girlfriend will stay together? Tell us in the comments!