Momager In The Middle! Kris Jenner SLAMS Rob Kardashian Over Feud With Khloe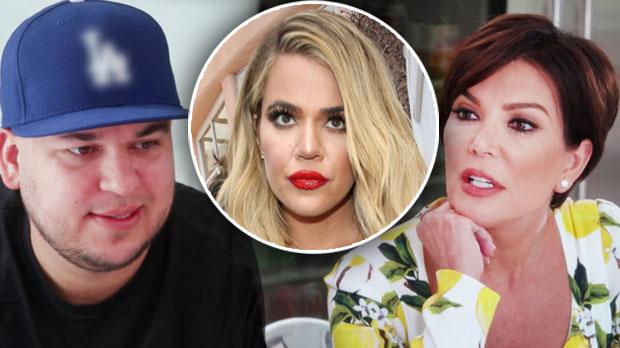 Can Kris Jenner save Rob and Khloe Kardashian's relationship?
In the latest promo clip for Keeping Up With the Kardashians, the 60-year-old sat down with her 29-year-old son to encourage him to make up with his 32-year-old sister.
The momager explained that having a baby is one of the most exciting times of your life, and he should want to share it with everyone - including Khloe.
"Ya'all aren't like that welcoming of this relationship so you can't expect me to just be like 'let's all hang out' and everything's all cool and fine because it's not that easy," Rob quipped.
Article continues below advertisement
"Let us share the journey with you," Jenner begged.
"I want you and Khloe to be okay and happy and connected," she pleaded. "That's your sister."
"She's had a hard year and going through a bad time with all the Lamar stuff still and she couldn't need her family more than she does now and that includes you," she scolded Rob. "So if you made an effort just to mend the feelings that were hurt and just try to get back on track with everyone, it would be so easy if you would just make the first move."