Exclusive
Paris In Trouble? Jacko's Death Doc Reveals SHOCKING Family Secrets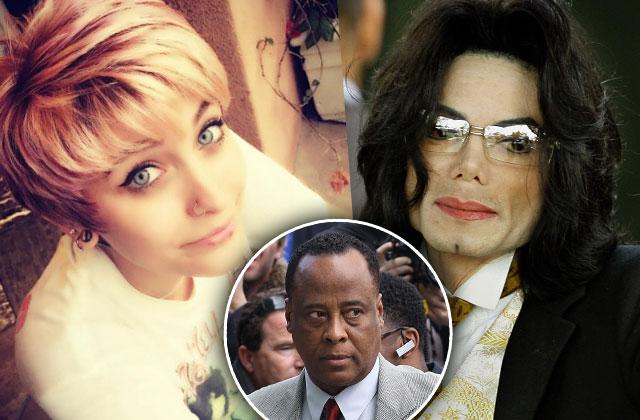 Paris Jackson's family is worried about her, and her father's death doc told RadarOnline.com exclusively that he's concerned too!
"Paris is a lovely girl, wonderful girl that I remember," Dr. Conrad Murray told RadarOnline.com.
However, he also admitted to RadarOnline.com that he doesn't check social media — and was unaware that Jackson indirectly called him a "cold blooded murderer" after the release of his book, This Is It!.
Article continues below advertisement
"I hope that she has not made a statement because if she makes any statement other than as I've shown in that book then it is not her," he continued. "So if she's saying anything on social media, it's not true."
Murray, 63, became close to Jackson's father Michael after he contacted the cardiologist to treat one of his children in 2006, and was convicted of involuntary manslaughter in relation to the singer's death five years later.
MORE ON:
Dr. Conrad Murray
"She should make herself proud because her dad should be proud about her and what she has been about," he said of the 18-year-old who has been getting tattoos and piercings recently.
"I don't know anything right now," Murray said of her recent antics that include getting caught with beer.
"I am actually very sensitive to those children because people have asked me as far as their parentage, their biological contributions," he added. "And I said I would not disclose that in the book but I would be willing to speak to those children if they ever so wish to learn exactly who their parents are. I will be happy to do that."