Presidential Election 2016
Exclusive
He's With Her! Why O.J. Simpson's Desperate For Hillary Clinton To Be President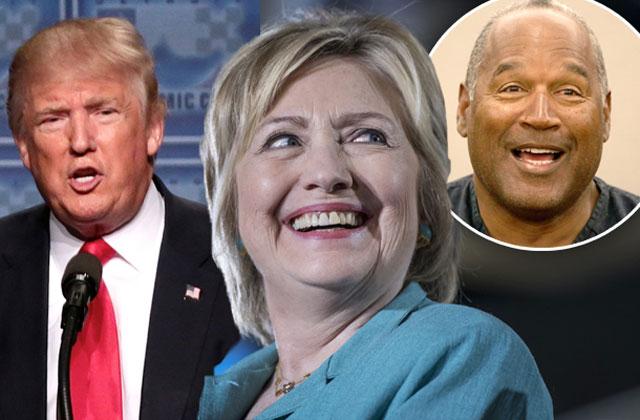 Article continues below advertisement
Now, "O.J. is throwing his weight behind Hillary Clinton," his former manager, Norman Pardo, told Radar.
Simpson, who attended Trump's 1993 wedding to Marla Maples, is currently serving time in a Nevada prison for a 2007 kidnapping and armed robbery. Even though he is eligible for parole in October 2017, Simpson, 69, is relying on Clinton to pardon him in case there are any issues.
"He's so immersed in Hillary's campaign that he wants her camp to send him buttons and hats with her slogan, 'I'm with Her,'" revealed Pardo, who has a documentary in the works called O.J. Final Cut.