'Little People' Nude Photo Scandal! Audrey Roloff Slammed For Sexy Bathtub Pic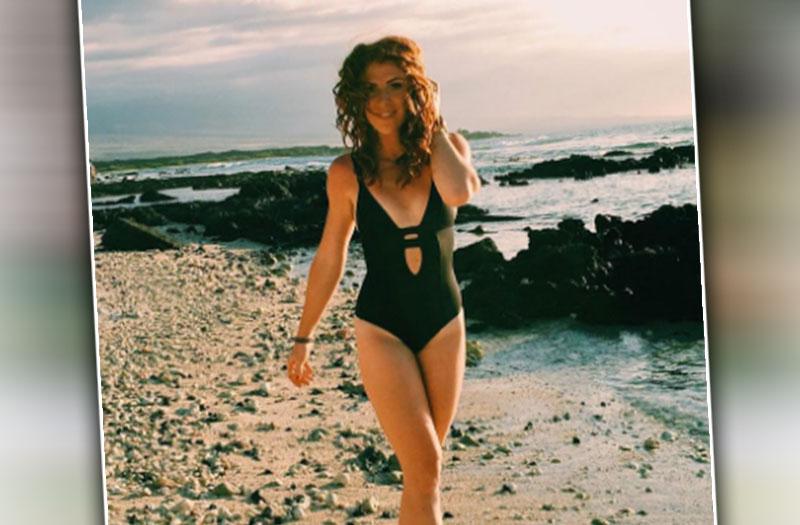 Move over, Jacob Roloff! The Little People, Big World clan's sexy daughter-in-law Audrey is now the family member creating controversy.
Over the weekend, the Christian blogger and young wife to Matt and Amy's son Jeremy posted a seemingly nude photo of herself to her website and social media.
"Just wishing I had a clawfoot backtub in my room," the 25-year-old coyly captioned the racy shot.
https://www.facebook.com/aujpoj/photos/a.495415273900175.1073741828.495408153900887/925695087538856/?type=3&theater
Article continues below advertisement
The uber-traditional reality star, who regularly quotes Bible verses on her Christian marriage blog Beating 50 Percent, immediately set her conservative fans off on Facebook.
One reader even compared her to naked selfie queen Kim Kardashian!
"Please don't start taking pictures like the Kardashians, you're too classy for that!" one woman begged.
Another fan claimed Audrey and Jeremy, 26, had "changed" into "self-absorbed" people due to their ever-increasing fame, only focusing on photos of themselves rather than the couples they claim to advise.
The writer defended herself against the accusations.
"I so happen to have a blog and my husband so happens to be a photographer so yes there are lots of photos around here, but I would urge you to check out our page where 50% or more of the photos on there are not of us, and every Monday we post a photo of couples around who follow beating50percent!" she responded.
This isn't the first time Audrey has angered fans.