Private Jets, Selfies With Putin & More! Lindsay's OUTRAGEOUS Demands Exposed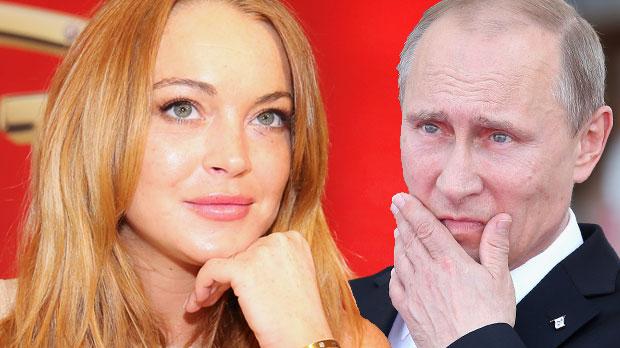 Lindsay Lohan is giving Russia a run for their money, RadarOnline.com has learned.
Pust Govoryat, a hit-talk show in the country, offered Lohan, 30, a chance to do a tell-all interview regarding Egor Tarabasov.
RadarOnline.com published explosive footage of Tarabasov, 24, attacking Lohan over a cellphone — and the couple's relationship imploded.
Lohan also claimed she was pregnant with his child at the time.
Now, the Mean Girls actress accepted the offer to speak out about her volatile ex — with a few conditions!
Article continues below advertisement
Channel 1, the show's host, received a copy of her demands, and according to reports, Lohan wants to live large!
She requested a private jet (with an on-board glam squad), security team, penthouse suite at the Ritz-Carlton and 500,000 British pounds.
She also requested a one-year Russian visa with extension — and wants to take photos with President Vladmir Putin.
Stay with RadarOnline.com for more on Lohan's laundry list of demands.