'So Ridiculous!' Kourtney & Rob Kardashian's Feud EXPLODES On 'KUWTK'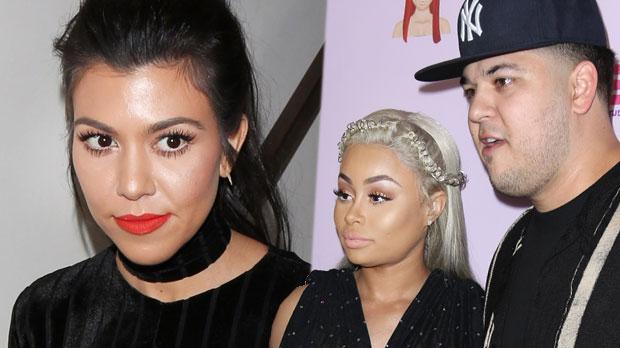 Kourtney Kardashian still isn't ready to play nice with younger brother Rob's fiancée on the latest episode of Keeping Up With the Kardashians!
Kourtney, 37, got into an epic war with Rob, 29, after Blac Chyna, 28, released a "Chymoji" resembling Kylie Jenner, 19.
She was offended Blac would create more drama with her sister — and Tyga's girlfriend, — and called Rob to take matters into her own hands.
Article continues below advertisement
Khloe Kardashian, 32, was also offended and offered to get involved via Twitter.
But when Kim, 35, got a hold of the new family drama unfolding, she decided to take matters into her own hands.
She sat down with Kourtney in a new KUWTK promo clip, and urged her to fix her relationship with Rob before it was too late.
"I cannot believe you haven't talked to him since then and I cannot believe he hasn't cared enough to call you," Kim told Kourtney. "I feel like this is so ridiculous and I think we all just need to like, get over it."
"Well I know what it's like to be having your first baby and people aren't supportive," Kourtney shot back. "It took like years for people to like Scott."
"True," Kim agreed. "But I just wanted to at least get you guys on the phone so we can not have any kind of drama."
Kourtney came around to the idea of calling Rob, but his response is unknown.
Watch the clip below and tell us how you think Rob will respond!