Exclusive
High School Mean Girl! 'RHOC's Kelly Dodd Accused Of 'Attacking' Former Classmates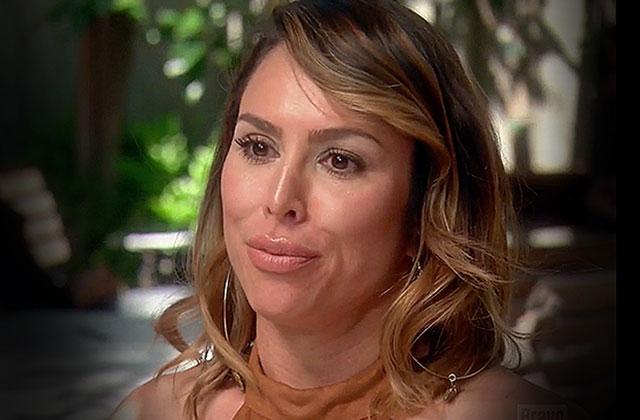 Kelly Dodd was a mean girl way before her stint on The Real Housewives of Orange County! Former high school classmates exclusively claimed to RadarOnline.com how the controversial housewife had a reputation for bullying other students.
"High school and beyond, she has always attacked people she felt were inferior to her," an alumna of St. Mary's High School in Phoenix, Arizona told Radar. "Her behavior was always so hateful and loud."
Article continues below advertisement
The insider explained how Dodd, 40, would "try to pass herself off as a nice, Christian kid," but instead would act like a "horrible person."
One of Dodd's mean-girl moves was when she spread a rumor "like wildfire" about another student, and showed no remorse when confronted, according to one insider.
"She has done nothing to improve or educate herself," the source said. "She dwells within her 'glory days' as a pom-pom girl."
Dodd was also accused of resorting to violence.
"Kelly was hotheaded and was known to fight before she spoke," a second source claimed. "She would fight at any given time. She got into quite a few fights."
The classmates also explained how Dodd would lie about her upbringing.
"Dodd had a keen focus on money and status. So much so, that she lied about being from Scottsdale, AZ when she really grew up in Glendale, AZ. The difference is like being from East LA and Beverly Hills," the first source claimed, as the second added, "She portrays her life to be one way when it's not the reality."
Article continues below advertisement
As RHOC's new girl, Dodd has already made enemies by cursing out Shannon Beador during a party on a recent episode.
"You are so f**king dumb… You're disgusting. I would not be friends with you because you're so f**king ugly," Dodd said before telling Beador's husband David, "No wonder you cheated on your wife!"
Dodd was also slapped with a second restraining order by the ex-wife of her former fiancé in 2014.
"Within the last two years, Kelly Dodd on numerous occasions has sent emails and texts to me, which are derogatory in nature, inflammatory and harassing," Dana Caldwell wrote in her declaration. "She attempts to conceal her identity by sending such text messages from the phone of Jeff."
The case was dismissed on February 18, 2014.
Are you a fan of the RHOC new girl? Tell us in the comments.