Exclusive
Poor Jules! Michael Wainstein Mistress' Husband Tells All About The Sordid Affair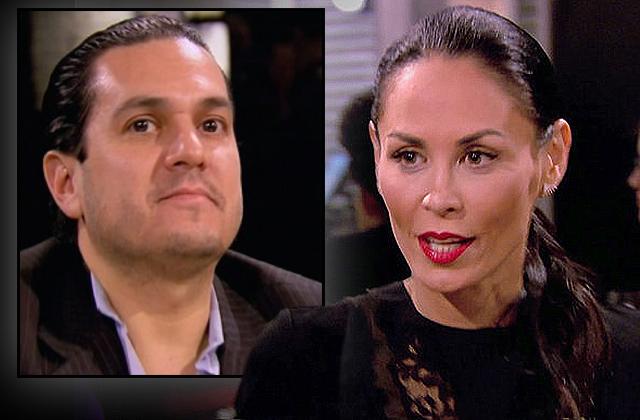 Jules Wainstein didn't see this coming!
The Real Housewives of New York star, 35, announced in June that she was separating from her husband Michael Wainstein after she caught him cheating on her — but he wasn't the only one sneaking around!
Tsion Bensusan confirmed to RadarOnline.com exclusively that he filed for divorce from Elyse Bensusan because she cheated on him with Jules' unfaithful husband!
"Yes it's true," he revealed to RadarOnline.com. "But I don't want to comment on anything."
Article continues below advertisement
He later commented to RadarOnline.com that: "The divorce filing was not a result of the alleged infidelity as we had been separated for months and legal separation was always the next step. The separation is an amicable one and we will remain friends, regardless of the situation. We ask everyone respects our privacy during the process."
RadarOnline.com reported that Michael, 44, and Elyse, 36, have already gone public with their affair, as they were recently spotted shopping together at HomeGoods and heading to Central Park with one of the Bensusan kids.
Tsion and Elyse married in 2010 and have two daughters, while Michael and Jules, 35, married in 2008 and have two children, Jagger, 5, and Rio, 3.
Jules recently detailed her kids' heartbreak over their missing father after a scene where her son begged her to have Michael come home.
"My heart breaks all over again watching the show now and listening to Jagger crying on the phone," she revealed. "I tried to brush it off in front of my parents, because I didn't want them to be concerned, especially with my dad having just recently returned home from the hospital, but I broke down the minute I was alone."
Michael filed for divorce on July 15, but has denied cheating on his estranged wife.
Their divorce has already become tumultuous, as Jules called the cops to their home shortly after news of their split went public.
Stay with RadarOnline.com for more on the Wainstein divorce.