Billy Bob Thornton Calls Amber Heard Affair Rumors 'Completely False'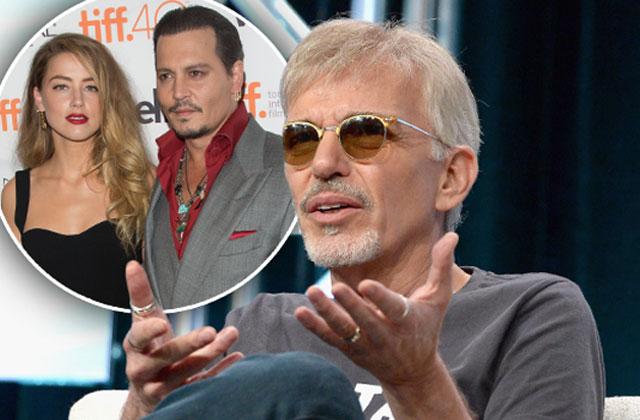 Billy Bob Thornton is the latest celebrity to be dragged into Johnny Depp and Amber Heard's high-profile divorce, with rumors swirling that he had an affair with Heard while filming the upcoming blockbuster, London Fields.
According to multiple reports, Depp accidentally sliced the tip off one of his fingers in a "jealous, drug-fueled rage," using the leftover stump to write on a bathroom mirror in blue ink: "STARRING BILLY BOB EASY AMBER."
Article continues below advertisement
"He was super high. He consumed an entire bag's worth of ecstasy, he was taking coke, smoking weed and drinking red wine," a source told Page Six of the incident, which occurred just one month after the two tied the knot. "He was so high he couldn't feel anything and was writing all over the walls in blood and paint."
Since the shocking update, Thornton has come forward, calling reports of an affair with Heard "completely false." Instead, the actor said that the whole thing is simply "Johnny's fantasy," and insisted that he is very happy with wife Connie Angland.
Thornton added that he barely interacted with Heard off set, and the two weren't even remotely friendly.
Meanwhile, Heard adamantly denied cheating on Depp and is "horrified anyone would think she would be involved with Billy Bob Thornton" because of their dramatic age difference, Page Sixreported.
"This wasn't just about Thornton," a source told the publication. "Johnny scrawled so many names of actors she'd worked with … He became completely delusional that she was going to cheat on him."