Exclusive
'It Disgusts Me!' Ex 'RHONJ' Star Jim SLAMS Teresa Giudice's Return To 'RHONJ'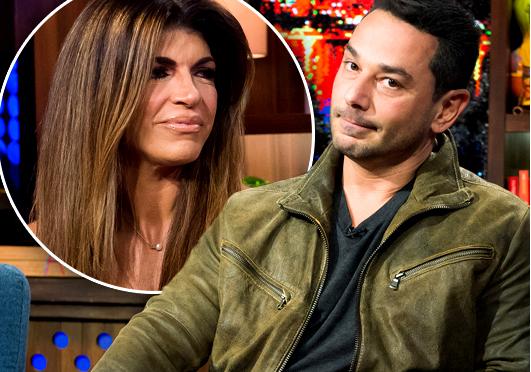 Not everyone was glad to see Teresa Giudice return to The Real Housewives of New Jersey, RadarOnline.com has learned!
Jim Marchese revealed exclusively to RadarOnline.com why he decided to leave the show with his wife Amber — and insisted that Giudice's criminal background was mostly to blame!
"They really crafted it to be a story around Teresa Giudice and we were really brought in for the purpose of being around that storyline," he said of his time on season six. "And so that was the direction, and for me, I didn't know these people. I would have no reason to talk to them, to interact with them other than the fact that that was our job for the show."
Article continues below advertisement
"Amber was looking forward to possibly doing season two," Marchese confessed. "We obviously wanted her to be treated better, but we were told 'yeah you take your knocks year one' and there was a potential."
"But I told them with no uncertain terms I would not be back on the show if they were gonna glamorize Teresa," he insisted. "She's a felon. She's a criminal."
"You don't live in a four million dollar house, have half a million dollar tax lien, your husband's in a federal pen and you're living in a mansion," he slammed. "That to me sends a really bad message to America. It disgusts me."
Article continues below advertisement