Jenelle Evans Reveals HEARTBREAKING Pregnancy Secret After Scary Health Crisis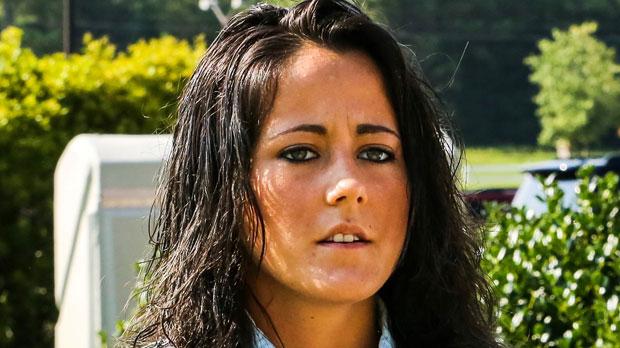 Jenelle Evans' pregnancy was not intentional — or easy — RadarOnline.com has learned.
The Teen Mom revealed that she learned she was pregnant in April, but had a miscarriage shortly after receiving the news.
"I was really, really confused because I was seeing an endocrinologist for my health issues I've been having, and she told me that she did blood tests on me to check everything out," she told US Weekly. "She wasn't even trying to check for pregnancy."
Article continues below advertisement
Evans, 24, explained that she was in Los Angeles for a Teen Mom 2 obligation, and decided to schedule an appointment with The Doctors' Dr. Peter Weiss for a second opinion on her pregnancy after she started bleeding.
"I had an appointment with him while I was in L.A. for the reunion, and I said, 'Look, my endocrinologist says I'm pregnant, now I'm bleeding, I need to know what's up,'" she revealed. "And he was like, 'Well, we did an ultrasound, we did a urine sample and we did a blood test. Everything is coming back that you're not pregnant.'"
"So I told my endocrinologist, and when I went home, my endocrinologist said, 'Well, it looks like you had a miscarriage,"' she said. "So actually instead of it being my period I thought I had, I guess it was a miscarriage the month before I even got pregnant. And that's when everyone thought I was pregnant at first."
RadarOnline.com first reported that Evans sparked pregnancy rumors in May, after she posted a revealing bikini shot.
Article continues below advertisement
"We talked about it, and he was like, 'Do you want to have any more kids in the future?'" she said. "And I said, 'Yeah, but after we get married, after we have the house, and after we're completely settled and everything calms down and we're in the new house. I said, 'then it would be fine.'"
However, they used a "cheap" condom — and now the couple is expecting their first child together.
"I've got my girl now, and I'm very ecstatic, very happy to be actually decorating stuff and all girls stuff, and all my friends are like, 'Oh my gosh, you're going to be so spoiled!'" she said. "Because all my friends, they just have little boys, so it's like everyone is just so super excited for me!"