Holly Madison's Husband Strikes Plea Deal In Criminal Case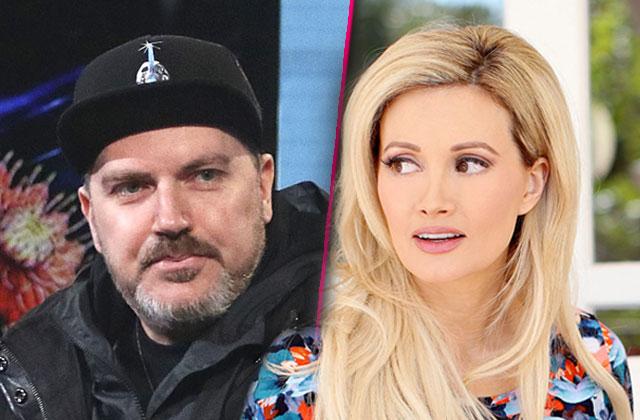 Holly Madison's husband was facing a whopping 14 years behind bars for his felony charges stemming from his involvement in an embezzlement and bribery scam with the Los Angeles Coliseum and RadarOnline.com has the exclusive details about his last minute plea bargain.
Hugh Hefner's ex-girlfriend, who slammed the Playboy founder in two books about her miserable life living in his Mansion, is expecting her second child with Pasquale Rotella, 41, a music producer and founder of the Electric Daisy Carnival.
Article continues below advertisement
He was accused of participating in an embezzlement and bribery scheme in 2012 and was facing prison time for the charges. On Thursday, Rotella pleaded no contest to a misdemeanor count for conflict of interest in the case and was slapped with a $150,000 fine that he must pay Los Angeles County.
The LA District Attorney revealed that her office accepted the plea agreement from Madison's husband and Judge Kathleen Kennedy sentenced him to three years summary probation.
Rotella released a statement about the plea agreement. "I always knew the charges were politically motivated and publicity driven. While it's taken too long to finally put this behind me, I can now focus my energy where it belongs: my family and my company. Thank you to everyone who has supported me through this."