Hillary Took A Major Cash Hit Last Year, Tax Return Reveals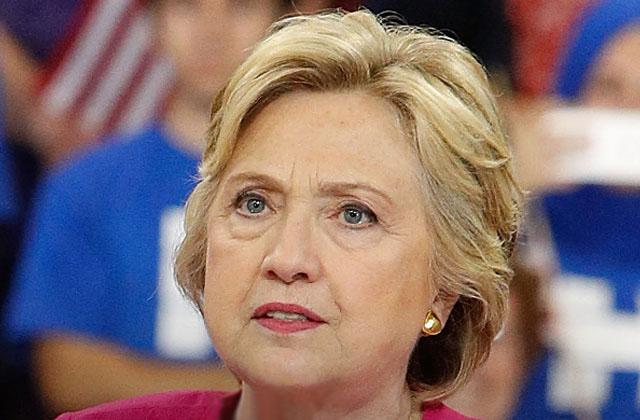 Hillary Clinton released her federal income tax return Friday, and RadarOnline.com has learned that they hold major bombshells about the state of her finances!
The most startling revelation? The candidate lost A LOT of money in 2015.
Though her total income of $10.7 million for the year is no small sum, it's a big drop from the whopping $27.9 million she made in 2014 and the $27 million she made in 2013.
Article continues below advertisement
Hillary and Bill's federal tax rate was 34% and the couple donated 9.8% of their income to charity, the return reveals.
Clinton's running mate, Tim Kaine, also released his tax return, showing that the Virginia senator and his wife Anne Holton brought in $313,441 last year and paid a tax rate of 25.6%.
"Hillary Clinton and Tim Kaine continue to set the standard for financial transparency as she releases her 2015 personal tax return and builds on the Clintons' tradition of making their returns public since 1977 and Kaine releases 10 years of his returns," Jennifer Palmieri, the Clinton campaign communications director, said.
It is not mandatory for presidential nominees to release their tax returns, but it is a long-held tradition, regardless of party association, for candidates to be forthright about their yearly income.
Trump has said that he is currently being audited, and when the audit is complete he will release his own forms.