Is She OK? Skeletal Heather Dubrow STILL Fits In 17-Year Old Wedding Dress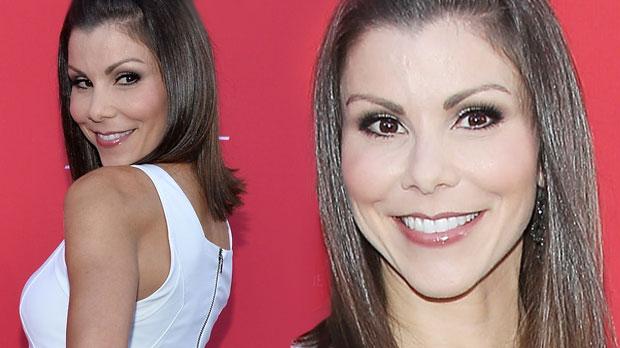 Heather Dubrow popped out four kids, but she's gone to scary lengths to maintain her figure!
Dubrow, 47, showed off a photo of her wedding dress - from just a few days ago!
"Found my wedding dress while unpacking," she wrote. "The waist was pretty tight after 4 kids .... But it still fits Happy Friday to me! Now, where can I wear this ???? Haha! #heatherdubrowsworldlivetour maybe???"
But unfortunately Dubrow's 17-year marriage to Terry, 57, hasn't always been smooth sailing.
Article continues below advertisement