Exclusive
Crossing The Line? Ellen DeGeneres' Shocking Reaction To Racism Scandal EXPOSED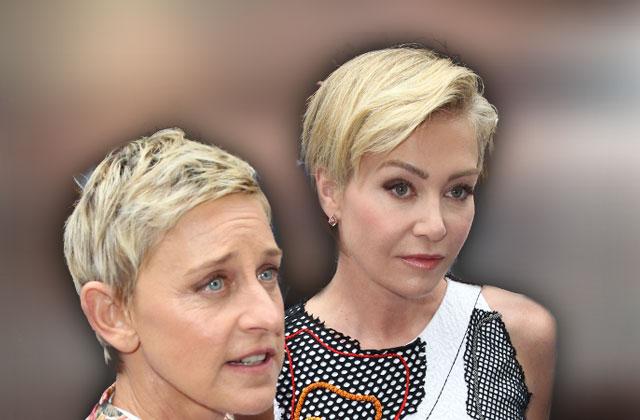 Ellen DeGeneres is known for her family-friendly humor, so fans were stunned this week when she was slammed for a tweet some found racist. And according to an insider, the TV host was shocked, too!
On Monday, the 53-year-old talk show host posted an image on her Twitter account that depicted her riding on the back of Usain Bolt — who had just taken first place in the 100-meter dash at the 2015 Olympics in Rio.
Article continues below advertisement
Although Bolt, 29, retweeted the image, many critics did not see the humor and attacked DeGeneres for the tweet, claiming that she was a racist!
"Ellen is not a racist whatsoever," a production insider working on The Ellen DeGeneres Show told RadarOnline.com.
"Her staff is comprised of all different types of races and ethnicities and she treats everyone exactly the same! Ellen never talks sh*t about anyone," said the source, adding, "Whenever she feels beef with someone she just brings them on her show, which is what she is trying to do with Usain Bolt!"
On Tuesday – the same day that DeGeneres and De Rossi were to celebrate eight years as wife and wife — DeGeneres responded herself to the allegations, tweeting, "I am highly aware of the racism that exists in our country. It is the furthest thing from who I am."
According to the source, De Rossi, 48, and DeGeneres "were really hurt by these racist allegations and still are."
Nevertheless, "They are at a really good place right now. Ellen has been getting ready for next season of the show and Portia has been right there by her side," the source told Radar.
"Ellen said that she has everything that she ever wanted and Portia is the best thing that has ever happened to her."
Do you think that Ellen DeGeneres is racist? Tell us your thoughts below.