Exclusive
Chris Brown's Little Girl Royalty Present During Alleged Gun Incident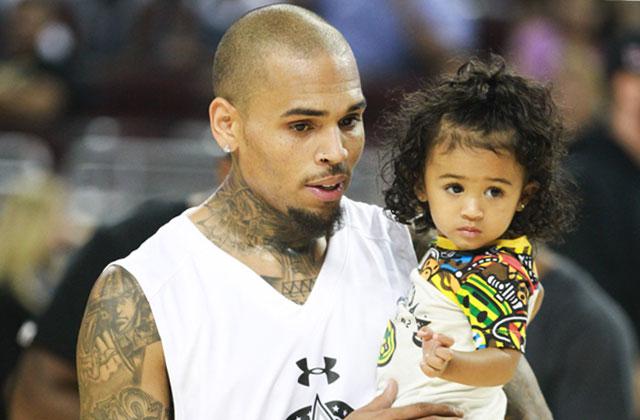 Chris Brown's problems keep piling up — and he may be in trouble with more than just the police.
RadarOnline.com has learned the bad boy rapper, 27, had his 2-year-old daughter Royalty in his care early Tuesday morning when he allegedly pulled a gun and threatened Baylee Curran at his Tarzana, Calif., home.
The little girl's mom, Nia Guzman, still "doesn't know details of what happened with their daughter during the early morning ordeal," an insider told Radar. "But Royalty is back with her now."
Article continues below advertisement
"Nia doesn't care about anything Chris has going on, if he kills himself, someone else. It has nothing to do with her. She only cares about the welfare of their daughter."
Brown denied the incident in a rambling Instagram video.
MAMA DRAMA! Chris Brown, Nick Young & More! 10 Baby Mama Bombshells That Blindsided Hollywood!
"I ain't did s**t. I ain't going to do s**t. And it's always going to be be f**k the police black lives matter n***er," he said. "I don't care y'all going to stay playing with me like I'm the villain out here, like I'm going crazy. You guys got me f**ked up though because good luck when you get the warrant or whatever you need to do. You're going to walk right up in here and you're going to see nothing you idiots. I'm tired of f**king dealing with you all, y'all the worst gang in the world, the police, and I said it."
However, Guzman, said the insider, "will make sure her daughter is safe no matter what" and is currently "waiting for things to fully unfold" before deciding what to do.