Exclusive
The Ex Factor: Gwen Stefani Secretly Meeting Up With Gavin Rossdale!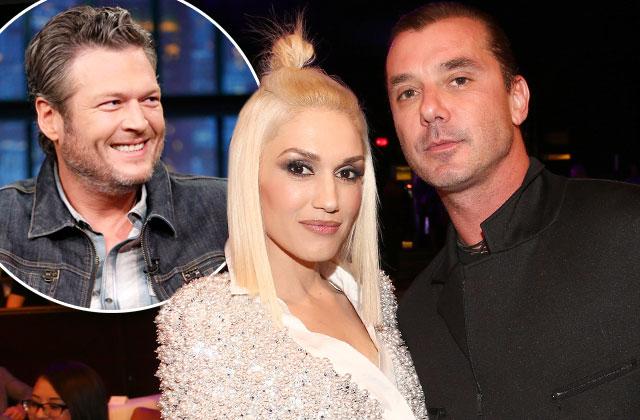 RadarOnline.com has exclusively learned that Gwen Stefani is feeling a lot more positive about her ex-husband, Gavin Rossdale, who has been brought back into the singer's fold by none other than her new man Blake Shelton!
"Blake insisted that he and Gavin have a few drinks and talk about boundaries with Gwen and with their sons," Kingston, 10, Zuma, 8, and 2-year-old Apollo, an insider revealed.
"Blake's man enough to know Gavin must be feeling insecure about his growing presence in his sons' lives," noted the insider. "He wanted to clear the air and assure Gavin that he'll always be their dad."
Article continues below advertisement
"It was a smart and compassionate move and it's helped Gwen get on better with Gavin, who doesn't feel like some kind of axe murderer when he's around the family any more. He and Blake have definitely come to respect each other."