'Nasty' Bethenny Frankel Reportedly Throws Drink In Woman's Face At Coldplay Concert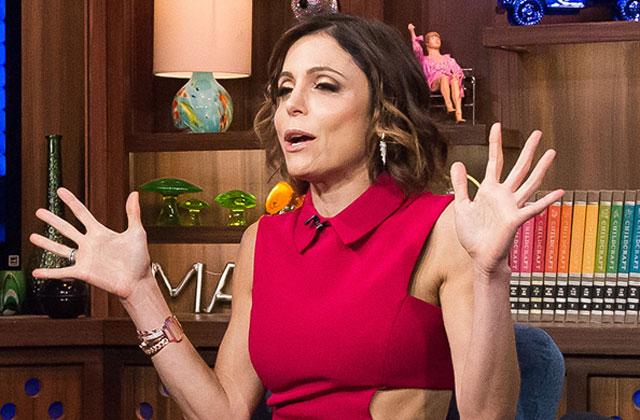 Bethenny Frankel may be the bossiest "B" on The Real Housewives of New York City, but the reality star's behavior has reportedly bled over into A-list celebrity territory.
According to Page Six, while attending a VIP Coldplay concert alongside celebrities like Beyoncé and Jay Z, Gwyneth Paltrow, Sarah Jessica Parker and Karlie Kloss, onlookers say Frankel lashed out at a group of women who were blocking her view.
Article continues below advertisement
"Bethenny was annoyed that the women were standing in her way and was really nasty, asking them to move," a source told the magazine. "She got so annoyed, she ordered a drink and then threw it at the women . . . They were speechless."
"Apparently, Bethenny tried to pay a security guard to move them, but they refused to move. So then she threw a drink at them instead. Weird, since they weren't exactly in a prime section of the bar," another witness said.
A source close to Bethenny later claimed to Page Six: "There were three women who were standing and blocking the view after being told multiple times by security to sit down, people were frustrated. It was a crush . . . and very hot. People were jockeying for a view. It looked like this woman, who vehemently refused to move, needed some cooling off . . . so Bethenny tossed some water on her."
Later, the RHONY star defended herself, laughing off the report with some cheeky tweets.
Do you think Bethenny is covering up her big freak-out or is it a case of bad rumors? Sound off in the comments below.