Weiner's At It Again! Disgraced Politician Anthony CAUGHT In ANOTHER Sexting Scandal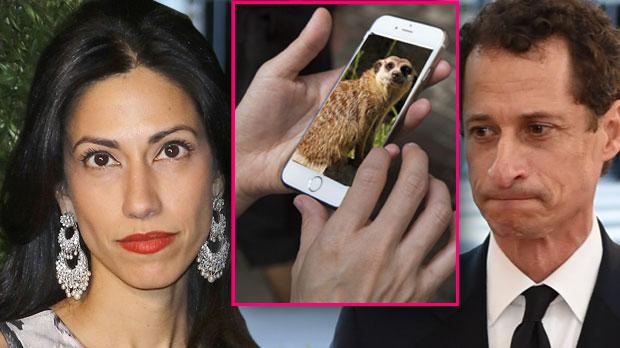 Anthony Weiner still can't keep it in his pants — or in his DMs!
RadarOnline.com reported that the sex-obsessed politician was caught sexting again on Aug. 12, and now more details of his secret affairs have finally surfaced!
In the damning messages with a college-aged student, Weiner, 51, referred to himself as a "mongoose" and gave out his personal cellphone number so that they could meet up.
He exchanged raunchy messages with the student, allegedly named "Nikki," only to find out it was actually a male behind the Twitter account he was chatting with!
Article continues below advertisement
"I can confirm that I am indeed deceptively strong like a mongoose," he confirmed to The New York Post, adding that it was just a "playful joust with an obvious catfish."
Weiner is still married to Hillary Clinton aide Huma Abedin, 40. She stuck by Weiner through his past two sexting scandals, and even gave birth to their son Jordan shortly after the first scandal emerged.
He was forced to resign from Congress after the first scandal in 2011, and ruined his 2013 mayoral campaign with another round of dirty messages and pictures.
Abedin is currently campaigning for Clinton, 68, who also stuck by her philandering husband Bill Clinton.
Stay with RadarOnline.com for more on Weiner's sexting.