Anthony Weiner Sexting Women AGAIN, Former Mistress Claims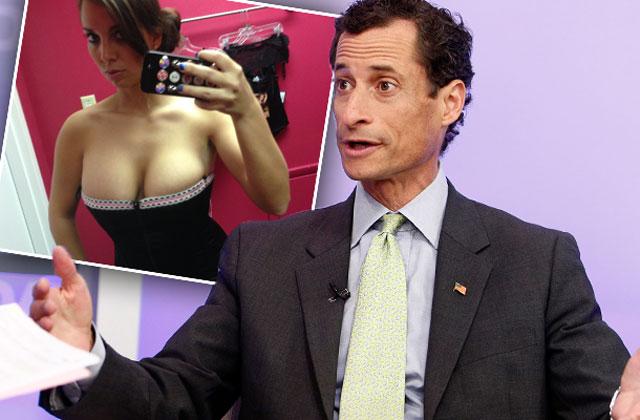 Sydney Leathers, the vixen at the center of Anthony Weiner's high-profile sexting scandal in 2013, has come forward once again, this time accusing the former politician of going back to his old ways — with new women!
According to Page Six, Leathers wrote a "scathing review" of the new documentary, Weiner, writing that the shamed 51-year-old's bad behavior is far from over.
"In fact, I am certain his behavior continues to this day because a woman who claims to be one of his current sexting partners has reached out to me for advice," she revealed.
Article continues below advertisement
But shockingly, Leathers told the magazine, who interviewed her exclusively, that she urged Weiner's new woman to refrain from going public with her claims.
"She was thinking about talking to press," Leathers said. "I said, 'You shouldn't do that,' which would surprise people. . .but it was like, 'Look what happened to me. It will impact future employment, relationships with friends and families.'"
Leathers claimed that the woman's communication with Weiner was mostly over Facebook and Skype.
"Initially, I didn't believe it was legit," Leathers told Page Six. But, "It's his actual Facebook — and the same Facebook he used when he contacted me. This was the end of May. From what I gathered, they Skype. It's Anthony Weiner, he's not asking about the weather. For me he kept the vanilla stuff on Facebook and used 'Carlos Danger' for the other stuff."
"I felt like an episode of Catfish," Leathers said of being contacted. "I made sure this girl's pictures and profile and the screenshot she showed me is his current Facebook profile."
A Weiner rep declined to comment, Page Six reports.