Exclusive
Weinergate Rewind! Digital Don Juan Anthony Weiner Strikes Again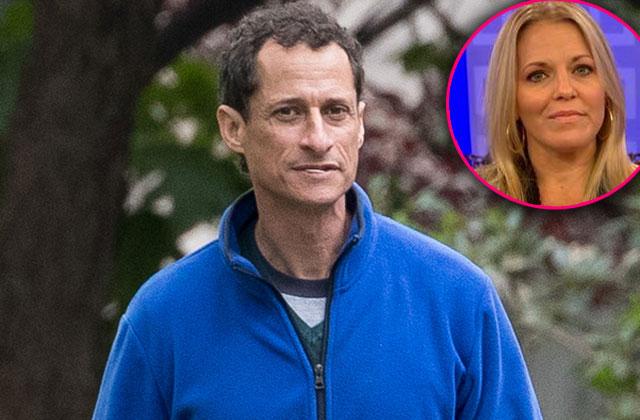 Long before disgraced politician Anthony Weiner's latest sick sext scandal, RadarOnline.com uncovered his online dalliance with a cheerleading teacher behind Hillary Clinton aide Huma Abedin's back!
The fifth victim of Weiner's online philandering, Traci Nobles, communicated with the randy then-Congressman in a series of lurid emails. At the time, Nobles, now 39, was a gym teacher from Athens, Georgia. She also taught cheerleading at the YWCO, the Young Women's Christian Organization.
Article continues below advertisement
"Please understand i am a very important man. I'm always busy, but I promise i will make time for you soon!" Weiner emailed Nobles on May 6, 2011. "Don't the pictures i send keep you satisfied?"
Weiner's doting message came on the heels of Nobles' message the day before in which she gushed: "i cant stop thinking about you, I'm touching myself as we speak, i want you (censored, describes a sex act), i need to see you mr. congressman, please don't disappoint me!"
Weiner clearly titillated Nobles, who also confessed: "…I'VE BEEN EXTREMELY HOT FOR YOU!!!!! I WANT TO DO THINGS TO YOU I KNOW YOUR WIFE WON'T… PICS ARE NOT ENOUGH."
"So i will make sure to keep some time open so we can have a cyber session via skype," she added. "Does that make my hot sexy baby happy?"
As RadarOnline.com reported, Weiner's long-suffering 40-year-old wife Huma Abedin, who is Hillary Clinton's most trusted advisor, announced on Aug. 29 that "after long and painful consideration and work on my marriage, I have made the decision to separate from my husband."
The announcement came after a photo Weiner, 51, sent to a woman last year surfaced which showed him in bed with an erection while his young son Jordan slept at his side.