Fighting Off The Zika Invasion!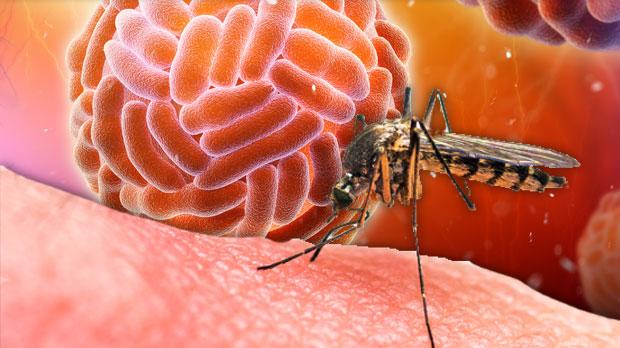 The terrifying Zika plague — rampant in Africa, South America and Southeast Asia — has officially invaded the United States!
Areas of South Florida are being asked to stop collecting blood because four cases of infection, believe to have been caused by infected mosquitoes, have been reported in Miami.
Recently the U.S. Centers for Disease Control and Prevention announced it has logged 600 cases of the mysterious mosquito-borne that shrinks infants' brains in-utero, causing a frightening string of defects — within the United States!
Article continues below advertisement
Florida Gov. Rick Scott said that the four cases involve three men and one woman. He did not say whether the woman was pregnant.
Zika was originally identified in Uganda and spread to other parts of the world in 2007.
It is spread when a mosquito bites an infected individual and then another who is non-infected. Even more frightening, there are reports of the disease being spread among humans via sexual contact or blood transfusion.
Symptoms include fever, rash, joint pain and redness in the whites of your eyes.
It's greatest threat is to unborn babies.
Zika has been linked to microcephaly which stunts the growth of a baby's head. This can cause devastating, often fatal, brain damage — and can result in miscarriage or stillbirth!
More than 4,000 babies in Brazil have been born with microcephaly since it was first reported there just last May.
Article continues below advertisement
Pregnant Americans are warned not to visit 30 countries — including Brazil, which is currently hosting the summer Olympic Games — along with Mexico, Venezuela and even the United States Virgin Islands!
But with the recent outbreak at home — ALL Americans are encouraged to protect themselves with these measures:
• Avoid Affected Areas: Check the CDC website for updated list of outbreak areas.
• Use The Right Repellent: The CDC recommends products with DEET, oil of lemon, eucalyptus, picardin or IR3535.
• Apply Correctly: Repellent should be applied AFTER sunscreen and NOT on cuts or bruises.
• Protect your skin: Wear Long Sleeves and Pants
• Prep Your Home: Eliminate mosquito-attracting standing water in flower pots, bottles and trash.