Autopilot Malfunction: Former Navy Seal Killed While Using Tesla Self-Driving Car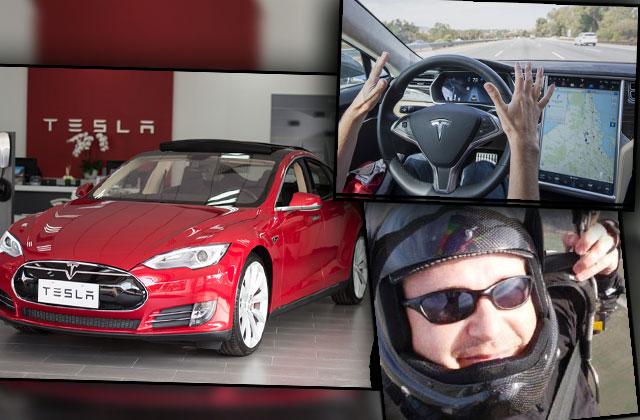 Former Navy Seal Joshua D. Brown became the first person to die in a self-driving Tesla car, causing a major uproar for the company.
The 40-year-old crashed while driving in Williston, Florida on May 7, after his Tesla Model S sedan cameras failed to differentiate between a white tractor-trailer that had been turning and the bright sky, the Associated Press reported.
Consequently, the car's break did not engage, causing the vehicle to crash straight through the trailer at a high speed.
Article continues below advertisement
The truck driver, Frank Baressi, claimed that Brown had been watching Harry Potter at the time of his death, and it was still playing after the crash.
"It was still playing when he died and snapped a telephone pole a quarter mile down the road," 62-year-old Baressi told AP.
However, Tesla Motors later told the publication that drivers cannot watch videos using the vehicle's touchscreen.
"Our condolences for the tragic loss," Elon Musk, founder of Tesla, tweeted Thursday.
In an official statement, the company said Brown was "a friend to Tesla and the broader EV (electric vehicle) community, a person who spent his life focused on innovation and the promise of technology and who believed strongly in Tesla's mission."
"Autopilot is getting better all the time, but it is not perfect and still requires the driver to remain alert," Tesla added of their ongoing technology developments.