'Fight For Justice!' Teresa Giudice Battles Lawyer Over Potential Lawsuit Winnings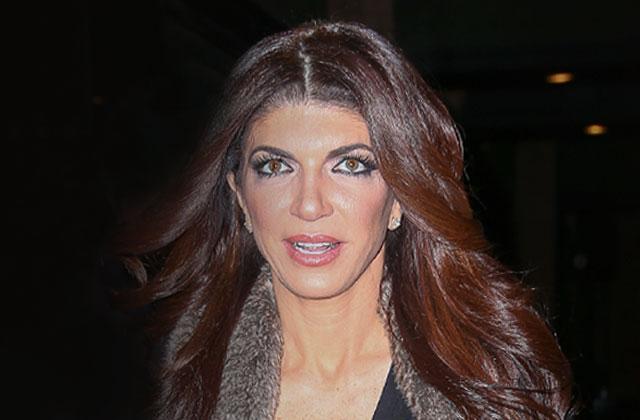 Teresa Giudice refuses to let anyone take a share of her money! RadarOnline.com has obtained exclusive court documents revealing her attorney has filed a motion to prevent her former bankruptcy trustee John W. Sywilok from receiving potential winnings from her malpractice lawsuit.
Attorney Carlos J. Cuevas asked for Sywilok's application to retain special counsel on the case to be denied.
Article continues below advertisement
"The Giudice Lawsuit is solely Teresa's fight for justice," the documents read. "It is Ms. Giudice who was incarcerated; it is Ms. Giudice that has lost significant income because of her incarceration; it was Ms. Giudice who was involuntarily separated from her family for approximately one year; and it is "
In the malpractice lawsuit, Giudice is suing her former attorney James Kridel for legal malpractice and breach of fiduciary duty in connection with his presentation in the bankruptcy case.
Article continues below advertisement
Because the court has not made a ruling regarding the ownership of the malpractice lawsuit, Cuevas he believes it's premature for the Trustee to retain special counsel to prosecute the case.
"Ms. Giudice is concerned about the conduct of the Trustee and his counsel," the papers read. "The Trustee has embarked on a course that is deleterious to the creditors and Mrs. Giudice."
If Giudice wins, Sywilok is asking for 1/3% on the first $500,000 recovered, 30% percent on the next $500,000 recovered, 25% for the next $500,000 and then 20% for the next $500,000.