Presidential Election 2016
Proof At Last! Clinton Camp Believed Ted Cruz's Dad Might Be Linked To JFK Killer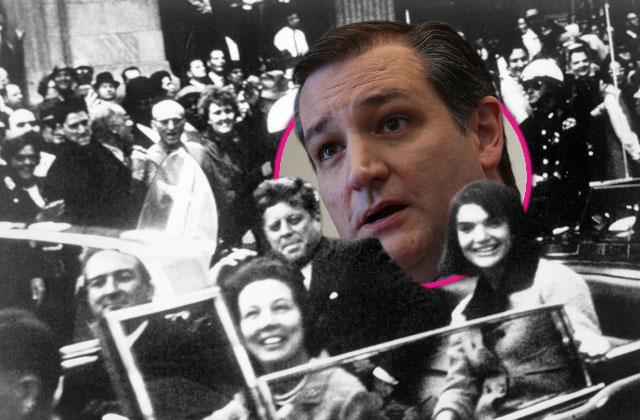 Ted Cruz is having a very bad month! Just days after he was booed off the stage at the Republican convention, newly leaked emails from the Democratic National Committee have revealed that party insiders have actively discussed the possibility — first reported by The National ENQUIRER — that Cruz's dad, Rafael, was linked to JFK killer Lee Harvey Oswald.
In April, The ENQUIRER revealed that Cruz's dad was linked to the notorious assassin. The damning evidence lay in disturbing photos that appeared to show the two handing out pamphlets in New Orleans only three months prior to the infamous shooting.
Article continues below advertisement
At the time, Donald Trump was a vocal proponent of the report, saying "There was a picture on the front page of the National Enquirer, which does have credibility…"
And now, it seems he wasn't the only one intrigued by the story. More than 20,000 DNC emails were released by Wikileaks over the weekend, and one reveals that DNC communications director Luis Miranda was circulating the same report.
Miranda noted in a May 3, 2016, exchange that the elder Cruz was a militant in Cuba in the early '60s and that it was possible that he could have been involved with an "ugly web of Cuban militants with questionable histories." He also stated that one of the Watergate burglars "was Cuban" and there are "plenty of other examples, including a guy who blew up a plane and was basically given safe refuge in Texas."
Though Miranda does not definitely say Cruz was involved in the assassination, he points out Rafael's extremist tendencies as a possible link between the two.
Story developing.