Selena Shakeup! Gomez Posts Chilling Message After Breaking Down In Concert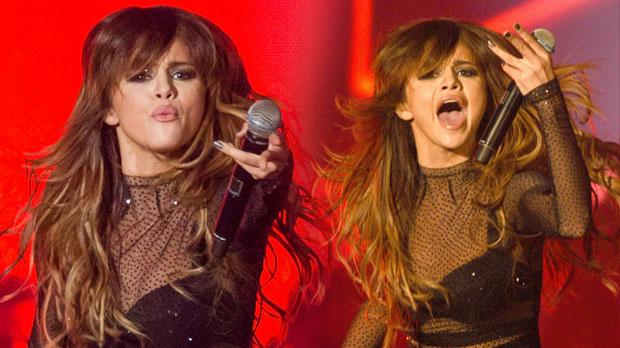 Selena Gomez is breaking down!
The 24-year-old posted a harrowing message on Instagram the day after her birthday - and just moments after nearly breaking down on stage in Indonesia while introducing the song "Kill 'Em With Kindness."
"The next song, before I go home, is a song that's so important to me," she said in the video. "Because I get really frustrated. I get stupid sometimes. I say things that I don't mean, or that come out wrong just because I care so badly."
Article continues below advertisement
"But the thing is, at the end of the day, no war in anger was ever won," she continued. "I do know that deep down in my heart that I have to believe that we can love each other and always be kind no matter what it takes in us. I believe that we can do that, no matter what."
Gomez, who is currently on the Revival tour, went on a rant about being inauthentic later that night on Instagram. "I need to rethink some areas of my life creatively and personally," she concluded the post.