Sandra Bullock's Childhood Mentor Warns Her Not To Marry Sketchy Boyfriend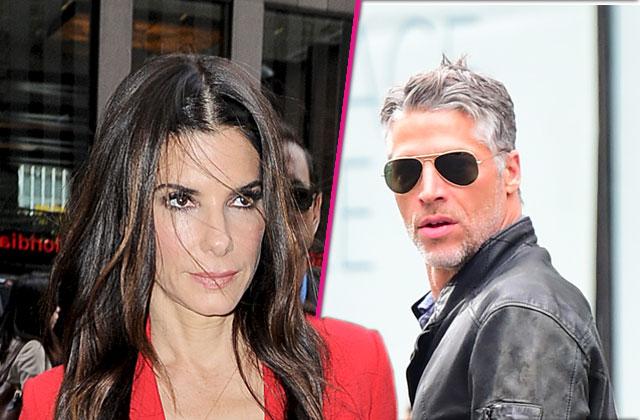 Sandra Bullock is determined to marry former druggie Bryan Randall, despite dire warnings from close friends. Now even her childhood teacher is giving the marriage a big fat F!
"I don't think she should marry Bryan," Geraldine Filpi, 81, told The National ENQUIRER exclusively.
Randall, a 50-year-old "photographer," has a dark past, including stints in jail after a 1988 DUI arrest, and a four-day bender in 1990 left a destroyed hotel room and Randall hospitalized for severe dehydration.
Article continues below advertisement
But after nearly 18 months of dating, sources said 51-year-old Bullock is reportedly headed to the altar with him.
Now, in a shockingly candid interview from her Arlington, Va., home, Filpi said she's positive Bullock's mother, Helga Mathilde Meyer, would agree Bryan is poor husband material.
The German-born opera singer, who passed away in 2000 at 58 from colon cancer, was extremely close to the Gravity star. As a child, Bullock accompanied her mother on European opera tours.
"She was always there for Sandra from early on," confided Filpi.
"If her mother was still alive, there's no way Sandra would marry him."
Troublingly, Filpi may be right. Randall recently made a disturbing Facebook post that stated: "I'm pretty sure (his daughter Skylar) was conceived while I was loaded on LSD!"
But in a major sign the relationship is going full-steam ahead, Randall moved into Bullock's five-bedroom estate last fall, and he has become a father figure to her adopted kids, Louis, 6, and daughter, Laila, 4. Randall also went along with Sandra and her kids on a Fourth of July vacation.
Article continues below advertisement
But Filpi believes the no-cheat clause is one of the few smart choices Sandra has made when it comes to love.
"Sandra just has poor judgment in men, and seems to keep making really bad choices," Filpi said.
"You know, she's a great actress, but she's already so successful and has a wonderful family now. So why bother taking risks?" wondered Filpi. "I pray for her. I pray she steers away from the bad men."