Rich Homie Quan Apologizes For Flubbing Biggie Smalls Lryics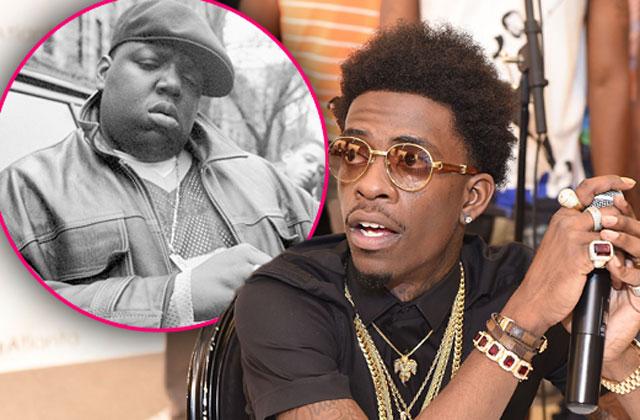 Rich Homie Quan wants to "greatly apologize" and tells RadarOnline.com exclusively that he "never intended to disrespect" the late great Biggie Smalls.
The 26-year-old rapper was on stage at the VH1 Hip Hop Honors with Lil Kim's Junior M.A.F.I.A. song "Get Money," when he forgot the Biggie lyrics.
Fans were furious but RHQ told Radar that he was truly sorry for the epic fail.
"I assure you that I never intended to disrespect the Memory of Biggie Smalls. I have long respected his work and his contribution to the rap game. I greatly apologize not only to Biggie Smalls, but also to all of my fans, Biggie Smalls fans and to New York."
Article continues below advertisement
He flubbed the lyrics, rapping "Play Nintendo with Cease and Alamo," instead of with "Cease and Nino."
RHQ continued his apology, telling Radar: "The city of New York has been nothing but good to me. I felt honored to stand on stage with artists I grew up listening to. Once on stage I had some technical difficulties and must admit I got nervous."
Contrite about his mistake, RHQ said: "I will forever be sorry New York, my fans, Biggie Smalls, Biggie Smalls Fans, Lil Kim, and all the Hip Hop community for my performance. I hope you can accept my apology. To Lil Kim, Thank you for the opportunity."