Rich Homie Quan Apologizes For Flubbing Biggie Smalls Lryics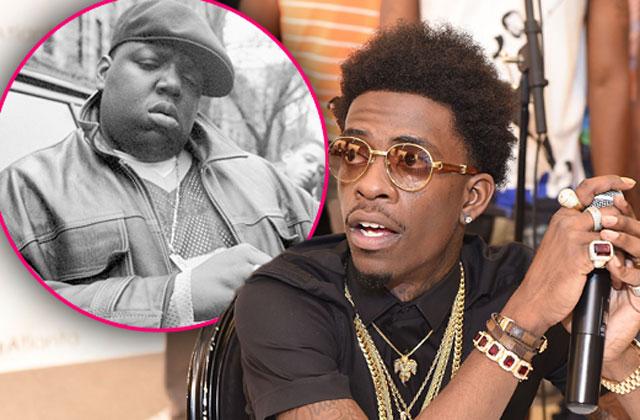 Article continues below advertisement
He flubbed the lyrics, rapping "Play Nintendo with Cease and Alamo," instead of with "Cease and Nino."
RHQ continued his apology, telling RadarOnline.com: "The city of New York has been nothing but good to me. I felt honored to stand on stage with artists I grew up listening to. Once on stage I had some technical difficulties and must admit I got nervous."
Contrite about his mistake, RHQ said: "I will forever be sorry New York, my fans, Biggie Smalls, Biggie Smalls Fans, Lil Kim, and all the Hip Hop community for my performance. I hope you can accept my apology. To Lil Kim, Thank you for the opportunity."