Teresa Giudice Heads Back To Court — Could She Face Jail Time Again?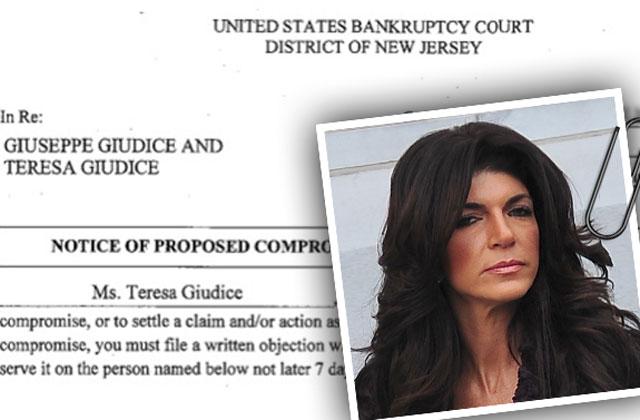 On Monday, July 11, Real Housewives of New Jersey star Teresa Giudice made her way to court, demanding that a judge enforce her bankruptcy lawsuit settlement in order to block the case's trustee from backing out of their original agreement.
"Ms. Giudice has requested that the Trustee engage in mediation," the official court filing, obtained by Radar, read. "However, the Trustee has refused to engage in mediation."
Article continues below advertisement
"Because of the Trustee's refusal," the document, signed by the star's lawyer Carlos J. Cuevas, continued, "Ms. Giudice is requesting an order directing that the Trustee meet with her before a Magistrate Judge."
As Radar readers know, Teresa and husband Joe were sentenced to jail on fraud charges stemming from a bankruptcy filing in October 2009.
The couple plead guilty to federal charges in 2014, with Teresa spending 11 months behind bars and an additional month on house arrest. Joe began serving his 41-month sentence at Federal Correctional Institution in Fort Dix, N.J. in late March .
Then in May, U.S. Bankruptcy Court Judge Stacey L. Meisel agreed to reopen the suit.
"Satisfied means paid in full in my book," Meisel told Cuevas in court, N.J. Advance Media reported. "There may have been a satisfaction of a number of creditors... but the fact remains that creditors still exist."
Will Teresa succeed in squashing the case or is she in big trouble yet again? Let us know what you think in the comments below.