Prince George Blasted For His Privileged Upbringing: 'He's Royal, Rich & Advantaged!'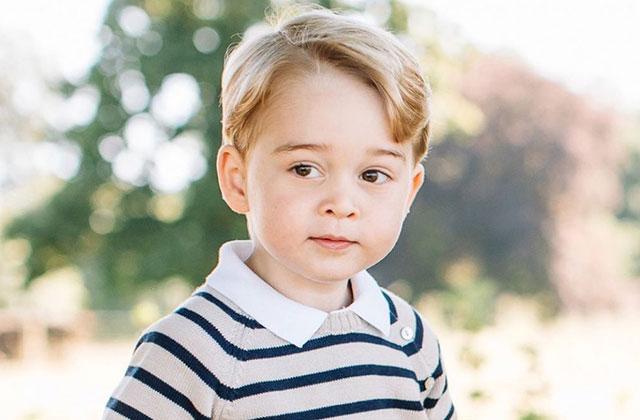 Prince George is only 3 years old, but he already has haters! British Council boss Angela Gibbins slammed the tot for his lavish lifestyle.
"White privilege," she commented on a Facebook photo of the future King of England. "That cheeky grin is the innate knowledge he's royal, rich, advantaged and will never know ANY difficulties or hardships in life."
But her Facebook friends didn't agree with her controversial opinion, as one friend replied, "You are a total idiot Angela, to look at the picture of a child and be filled with nothing but hatred for them. You are a disgrace to humanity."
Article continues below advertisement
Another hater responded, "You look at a smiling child and this is the kind of stuff you think? You need some time off the internet."
But the 52-year-old didn't back down, as she continued her rant with, "I have a multi-faceted political opinion. That's not hate, and I hate no human being on this planet as an individual. But I do disagree with the system that creates privilege of any sort. And I have a dedication to calling that out for what it is. I'm sound in my socialist, atheist and republican opinions."
She ended the tirade with, "I don't believe the royal family have any place in a modern democracy, least of all when they live on public money. That's privilege and it needs to end."
Gibbins, who earns 80,000 pounds a year in her position, may be biting the hand that feeds her.
Member of Parliament Andrew Rosindell responded to the comments, "These comments in such an open forum are deeply inappropriate. The British Council is a Government-funded body and receives regular support from the Royal Family. For a senior official to make such remarks is an outrage."
The bashing comes after Prince William revealed his "spoiled" son received "too many things" for his 3rd birthday.
Do you think Gibbins' comments were out of line? Tell us in the comments!