77 Dead In Terror Attack On French Riviera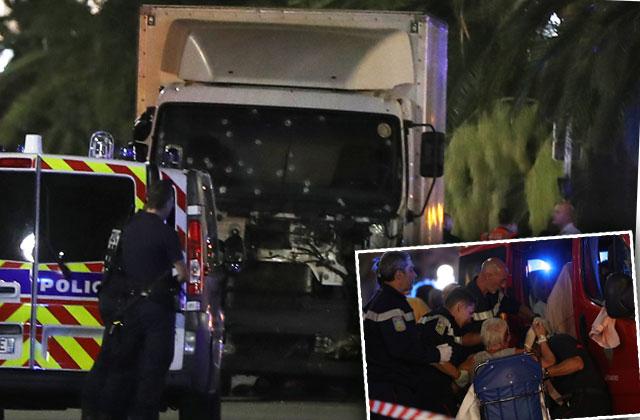 Terror struck the glamorous seaside town of Nice, France, today, as a terrorist attack left 77 people dead.
Crowds had gathered to celebrate the national holiday of Bastille Day, when a truck loaded with grenades and other firearms barreled into the masses.
According to reports, the driver — who is believed to have been acting alone — drove in a "zig zag" pattern for more than a mile, apparently in an effort to strike as many people as possible. As of press time, 77 people are dead.
Article continues below advertisement
The lobby of the luxe Negresco Hotel looked more like a war zone as injured vacationers were treated in a makeshift hospital in the lobby.
The president of the Nice region, Christian Estrosi, said, "This is the worst catastrophe our region has seen in modern history."
Police have since killed the gunman, and believe the incident was a terrorist act.
Story developing.