Melania Trump's Speechwriter Reveals Truth Behind Plagiarism Scandal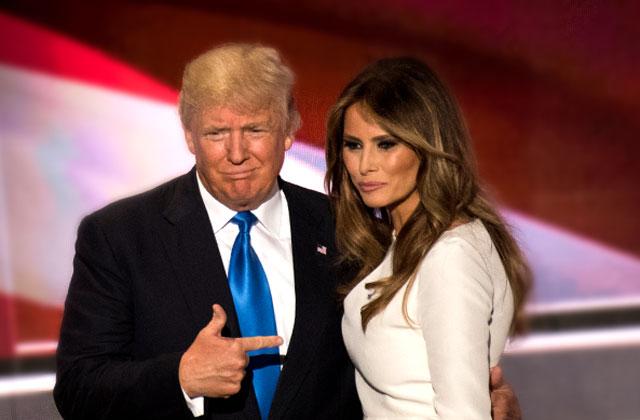 Melania Trump's speechwriter admitted to her role in the Michelle Obama plagiarism scandal today, but said her bosses have already forgiven her for the "innocent mistake."
A storm of controversy struck the Trump campaign this week due to similarities between the speech Melania gave on Tuesday at the convention, and the speech Obama gave at the 2008 DNC gathering. Speechwriter Meredith McIver finally spoke out today.
Article continues below advertisement
"My name is Meredith McIver and I'm an in-house staff writer at the Trump Organization," McIver's statement began.
"In working with Melania Trump on her recent First Lady speech, we discussed many people who inspired her," McIver wrote. "A person she always liked is Michelle Obama."
McIver went on to write that Melania read some of some passages from Obama's speech as a template for what she could say. But McIver wrote the phrasing down in a draft that ultimately made its way into the final speech Melania delivered on Monday night.
"This was my mistake and I feel terrible for the chaos I have caused Melania and the Trumps, as well as to Mrs. Obama," she wrote. "No harm was meant."
The speechwriter said she offered her resignation to the billionaire and his family, but it was rejected."Mr. Trump told me that people make innocent mistakes," McIver wrote.
She said the presidential candidate told her that "we learn and grow from these experiences." McIver again apologized and said she was "honored" to work for the Trumps.