Lindsay On The Attack! Lohan Accuses Egor Tarabsov Of Cheating With Hooker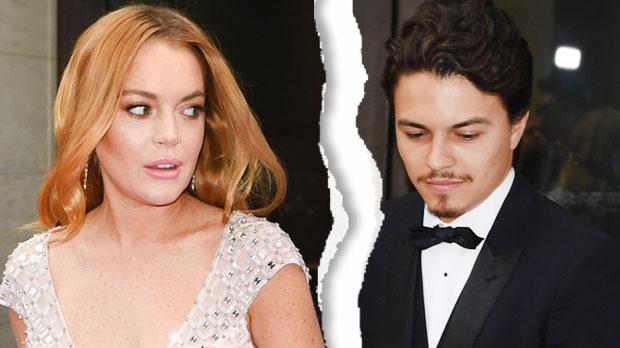 Lindsay Lohan isn't keeping quiet about her failing relationship with Egor Tarabasov!
She went on a Twitter rant on July 23, accusing Tarabasov, 23, of cheating on her yet again through now-deleted Instagram posts.
One of the now deleted posts alleged infidelity with the caption, "Home? First time in my life-bare with he/ he cheated on me with hooker #meangirls #meanboysu b."
Lohan, 30, ended her rant with a twist — teasing a possible pregnancy! The actress' photo was taken as part of her 2009 ABC Family film, Labor Pains.
Article continues below advertisement
Lohan first hinted at a split with Tarabasov on July 22 through a Snapchat video.
"My fiancé's being really angry at me, but I'm drinking water to get him to come home," she said in the video, captioned "ET phone home." "Honey, come home, please."
Later on, she drew over his face in a photo on Instagram. She captioned the pic "He wore black and I wore white.... ???⚓️ I guess #art is whatever you make of it."
Tarabasov proposed to Lohan in April with a 5-carat ring.
Stay with RadarOnline.com for more.