Lady Gaga Confirms Taylor Kinney Split: We're 'Taking A Break'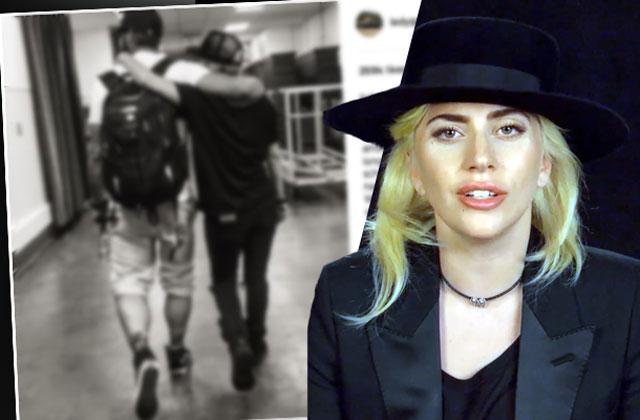 RadarOnline.com told you so! Lady Gaga took to Instagram last night, confirming that she and fiancé Taylor Kinney are currently on a break from their relationship.
The 30-year-old posted a black-and-white photo of the pair walking arm-in-arm, telling fans that split rumors were, in fact, true — at least for now.
"Taylor and I have always believed we are soul mates. Just like all couples we have ups and downs, and we have been taking a break," she wrote. "We are both ambitious artists, hoping to work through long-distance and complicated schedules to continue the simple love we have always shared."
Article continues below advertisement
"Please root us on," the "Poker Face" singer added. "We're just like everybody else and we really love each other."
Last week, however, Gaga was spotted without the ring and according to a source, "Taylor could not handle her anymore! They did not want the same things in life!"
"When they got engaged, they both wanted to have a family and live a private and peaceful life away from the press," the insider said. "But that all changed when Gaga decided to shift her career from music to acting. That is when everything started to fall apart."
Article continues below advertisement
"Gaga told her friends that she thought that Taylor was jealous of her fame," said the source. "It just got nasty between them. There was so much competition and all they did was fight."
Indeed, he was by her side when she won a Golden Globe for American Horror Story: Hotel earlier this year. An actor himself, he's never won one.
The insider claimed, "She also resented the fact that she was the main source of financial support their relationship and that put a lot of stress on the both of them."
"She decided that she did not want to be married with kids just yet," said the source, and it lead to a breaking point.