Kylie Jenner's Lip Confession: 'I Definitely Made Them Too Big'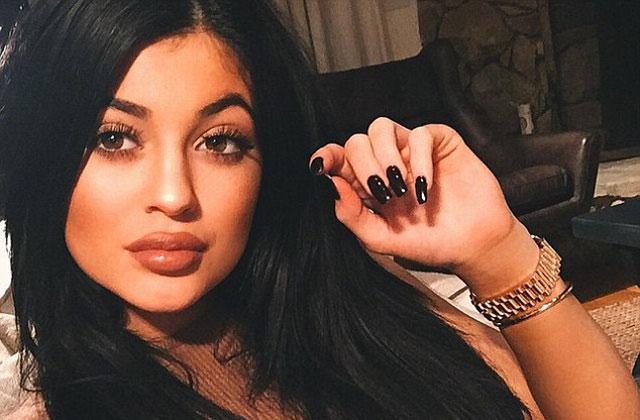 Kylie Jenner loves plumping her pout with lip fillers, but the Keeping Up With The Kardashians star confessed that she once took things too far.
In an interview with sister Kim Kardashian for Allure magazine, the 18-year-old revealed her biggest beauty mistake, admitting: "Well, I definitely made my lips a little too big at one point."
"I got excited and felt like I needed to do a lot. And then you guys were like, 'Kylie, you need to chill,'" she told Kim, who adamantly agreed. "And then I had to go back and have it fixed, and it was a crazy process."
Article continues below advertisement
"Thank God I didn't end up on Botched," she added, relieved.
As RadarOnline.com readers know, it took a while for Kylie to fess up to using lip fillers in the first place. But on an episode of KUWTK last year, the lip kit mogul finally came forward with the truth.
"I want to admit to the lips but people are so quick to judge me on everything," she said during the episode's confessional. "I might have tiptoed around the truth, but I never lie."
For starters, the teen has been flaunting a suspicious ring on that finger! But according to RadarOnline.com sources, the family is not happy about her reconciliation with Tyga.
"Kylie's sisters are just so done with this drama! They are very hateful towards Tyga," one insider shared, adding that the rapper allegedly cheated on Kylie in the past. "Hardly anyone in the family likes Tyga anymore and he knows this!"