Breaking News: Kylie Jenner FIRES Kris After 'Blowout Fight' Over Tyga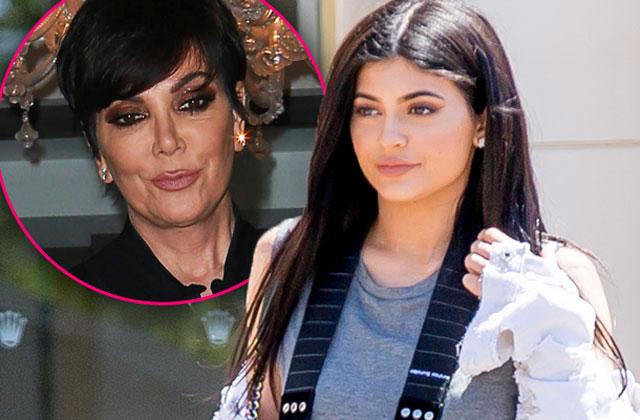 Kylie Jenner is going rogue! She's back with bad boy boyfriend Tyga yet again and RadarOnline.com has learned that this time she's going one step further with her rebellion — and giving her momager Kris Jenner walking papers!
"Kris has been so focused on Rob and Blac's baby, Kendall's modeling and, as always, Kim," a family source told Radar.
"Kylie just feels like she doesn't matter to Kris anymore and she says she wants to look into getting new management."
Article continues below advertisement
The mother-daughter drama began when Kris, 60, brokered a deal for Rob Kardashian, 29, to get his own spin-off with his pregnant fiancée, Blac Chyna, 28 – who is the baby mama to Tyga's four-year-old son, King Cairo.
As previously reported by Radar, Kylie has been begging her mother for her own-spinoff for years and she saw this as a huge slap in the face!
"After Rob and Blac got their own show it really sent Kylie into a dark place," the insider told Radar. "She is so sick of living in the shadows of the rest of her family, and she blames Kris."
According to the source, the nail in the coffin came this week after Kylie decided to get back together with Tyga – who Kris despises.
"When Kylie got back together with Tyga, she had a huge blowout fight with Kris," said the source.
"She told her mother that she was completely ridiculous and a hypocrite for giving her grief about it because Kris has always supported her older sisters in their relationship."
"It is really nasty between the two of them right now."
Do you think that Kylie Jenner should fire Kris Jenner? Tell us your thoughts below.