Jenelle Evans ATTACKS Haters In Epic Rant After Revealing Bombshell Baby News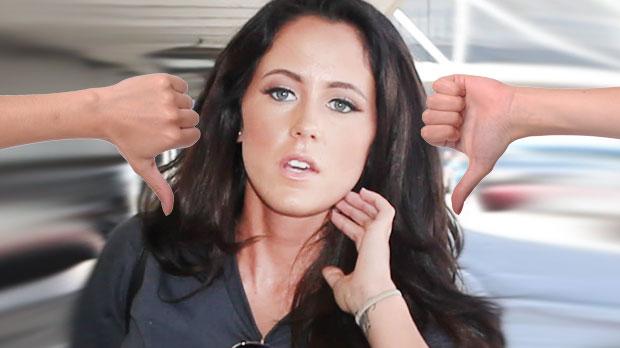 Jenelle Evans doesn't care what anyone thinks of her third pregnancy!
Evans, 24, posted a message on Facebook and Instagram shortly after RadarOnline.com broke the news that she was at least 10 weeks pregnant.
"'So sad.' 'Disappointing.' "She should have her tubes tied.' 'Did she have a miscarriage or is she still pregnant?!' '3 baby daddies!''" her post began.
"These are only some hate comments I have been receiving since yesterday," the Teen Mom explained. "I don't understand what is 'disappointing' or 'sad' ?! Why not ask if I'm ok from the car accident?!"
Article continues below advertisement
"Why not be concerned about my health?!" she added. "I want privacy. All of you disgust me. It's all about gossip these days... Funny someone else comes out with news they are pregnant and the world is overjoyed."
"And everyone wonders why I'm so private lately?!" she conluded. "Because all of you are up my ass and so nosey it's unbelievable."