Jaycee's Hell: Pedophile Captor Forced Her To Wear Makeup, High Heels During Rapes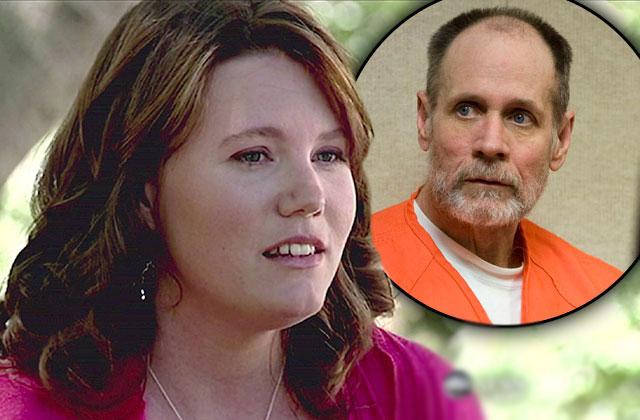 It's been seven years since Jaycee Lee Dugard was rescued from the evil captor who physically, emotionally and sexually abused her for nearly two decades. While the rest of the country has moved on from her heartbreaking tale, the 36-year-old remembers the unspeakable horrors like it was yesterday.
In her new memoir, Freedom: A Book of Firsts, Dugard takes time out from her the joys of her current life to delve back into the torment she suffered at the hands of madman Phillip Garrido.
Article continues below advertisement
In the beginning of her captivity, the sick sex offender put make up and high heels on the then 11-year-old before he sexually assaulted her time and time again.
"When a psycho grown-up man has kidnapped you and taken you away from everything you have known and loved and forces you to "dress up" and put on makeup for his personal fantasies of having sex with a child — a very scared and afraid child, I might add — your viewpoint can change," she writes. "I know mine has."
She then wonders why a pedophile like Garrido, who is now serving a 431-year prison sentence for his shocking crimes, would want to make his victim look like an adult.
"Why would someone who has kidnapped a child of eleven then force her to dress up for him and put on lots of makeup and high heels?" Dugard asks. "What's the point of kidnapping a child and then trying to make her look older?"
The JAYC Foundation creator then says she would quietly sob as the kidnapper told her she looked "beautiful."
Article continues below advertisement
She went on to have two of his children, both girls, giving birth to her first at just 14.
To this day, Dugard confesses she has dreams of killing Garrido.
"Phillip is there in the room and he goes to hurt my youngest daughter, so I jump at him and knock him down and put my hands around his throat," she says of her nightmare. "I'm choking him. I press and press harder, and then he dies, and I wake up."
Dugard is now living as normal a life as possible with her mother, two daughters, and many friends.