Derek Jeter Marries Much Younger Model Hannah Davis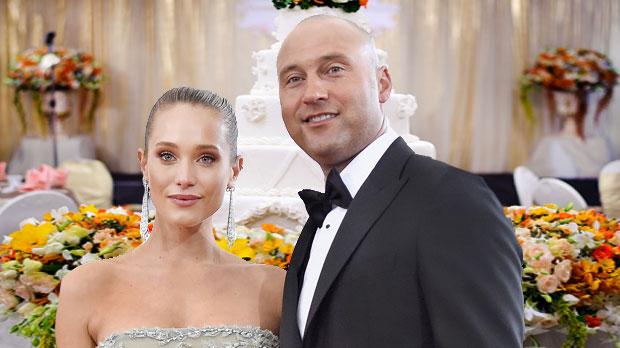 After a string of failed flings, Derek Jeter has finally tied the knot with much-younger Hannah Davis!
Jeter, 42, and Davis, 26, married in a private ceremony in Napa, Calif. after dating for three years.
Davis revealed to Health magazine earlier this year that their wedding would be an intimate affair, saying, "I'm chill. I just want it to be a fun day, not all the fuss. I don't want to go overboard — it's not about the place settings. I won't get stressed out about that, 'cause I could just care less."
Article continues below advertisement
"I think finding someone you truly don't have to change for — not even a single part of you — makes you rise to the occasion," the Sports Illustrated model added.
"You want to find someone who is way better than you, or you think so," she said of her athletic fiancée. "You're like, 'This person is gonna bring out the best in me, and I'm gonna be a way better person this year.' "
More recently, a source revealed to Page Six that Jeter "is definitely ready to be a dad" and wants to start planning a family with Davis immediately.
Prior to settling down with Davis, the former Yankee was known for his rendezvous with Mariah Carey, Jessica Alba, Tyra Banks, Jessica Biel, Kate Hudson, and Cameron Diaz.