Exclusive
Not The Only One! Six More Women Claim Roger Ailes Sexually Harassed Them After Gretchen Carlson Files Suit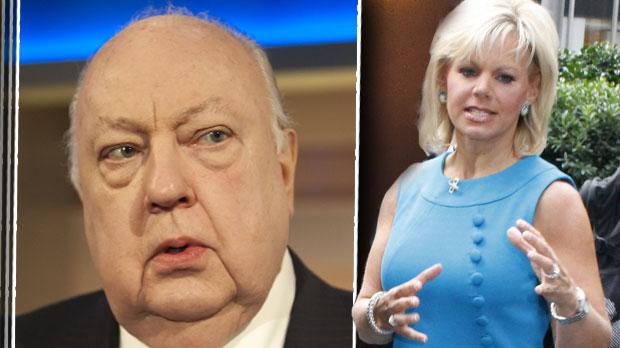 RadarOnline.com has learned that Gretchen Carlson is not the only woman to accuse Roger Ailes of sexual harassment.
Gabriel Sherman detailed four more claims in a 2014 biography of the Fox News Chairman and CEO — and now, more women are contacting Carlson's attorneys for representation.
These women have made bombshell allegations of sexual harassment, spanning over a 25-year time frame — and six shared their stories with New York magazine. Only two went on record.
Article continues below advertisement
Kelly Boyle claimed that when she was 29-years-old she went out to a business-related dinner with a now 76-year-old Ailes. He reportedly told her in the car on the way home that, "you know if you want to play with the big boys, you have to lay with the big boys."
"I said, 'Gosh I didn't know that. How would that work?'" the now 54-year-old recalled. "I was trying to kill time because I didn't know if he was going to attack me. I was just talking until I could get out of the car. He said, 'That's the way it works,' and he started naming other women he's had. He said that's how all these men in media and politics work — everyone's got their friend."
"I said, 'Would I have to be friends with anybody else?' And he said, 'Well you might have to give a blowjob every once in a while,'" she continued. "I told him I was going to have to think about this. He said, 'No, if you don't do it now, you know that means you won't.' The next morning I show up to get my assignment and was told the guy I was supposed to be meeting with was unavailable."
Marsha Callahan, 73, claimed that she was asked to model for The Mike Douglas Show, and was asked specifically to wear a garter belt and stockings.
Article continues below advertisement
"I said, 'Why would you want me to do that instead of pantyhose?' He said, 'If your legs look good in a garter belt, I'll know you have great legs,'" she detailed.
"So I go into his office and right away he says, 'Sit on the sofa and lift your skirt up,'" she continued. "I had to do these different poses. And then, I recall very clearly, he said he'd put me on the show but I needed to go to bed with him."
"I was a really shy girl, but I was a little cheeky so I said, 'Oh yeah, you and who else?'" she claimed. "And he said, 'Only me and a few of my select friends.' I said, 'Well, if you think I have star quality and you can make money off my looks, I don't think it'd matter if I went to bed with you or not.' And he said, 'Oh, pretty girls like you are a dime a dozen.'"
"The interview ended quickly," she concluded. "I was called in to do the show and I remember passing Roger in the hallway. He pretended not to know who I was. "
Article continues below advertisement
In response, Ailes' lawyers filed a motion in a federal court in New Jersey to move Carlson's lawsuit to arbitration. This would prevent witnesses from testifying in court.
Two of Carlson's attorneys, Martin Hyman and Nancy Erika Smith, revealed to RadarOnline.com "regarding Ailes' claims that Gretchen's allegations are false, we challenge him to deny, under oath, that he made the statements attributed to him in the Complaint."
"Ailes does not allow his employees to speak to the press or publish anything without prior approval. Gretchen was chastised for answering a question from a hometown newspaper about her favorite Minnesota State Fair food. In her book Gretchen told her story while trying to keep her job - knowing that Ailes had to approve what she said."
Stay with RadarOnline.com for more on Carlson's sexual harassment suit.