Exclusive
Trial Bombshell! Gretchen Files Motion To Keep Sexual Harassment Suit In Public Eye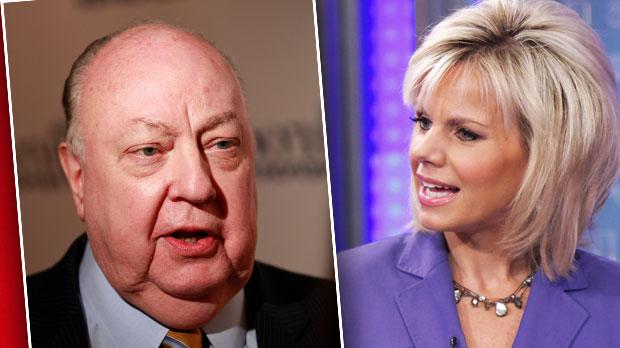 Gretchen Carlson's sexual harassment case againstRoger Ailes has taken another turn after he filed to move the case into a more private court.
RadarOnline.com obtained documents filed by Carlson, 50, and her attorneys on July 15, which claim that Ailes, 76, does not have the right to request the trial be moved to New York City.
The papers state that "Ailes acted in his personal capacity and contrary to the interests of Fox News network when he retaliated against plaintiff because she complained of discrimination and rebuffed his sexual advances" and "Carlson sued Ailes under the New York City Human Rights Law."
Article continues below advertisement
The papers also claim that "Ailes, a non-signatory, seeks to force this action into a secret arbitration meeting" and "Ailes, by his conduct, has acknowledged that the arbitration clause does not apply to him."
Nancy Smith, Carlson's lawyer, exclusively told RadarOnline.com that "Ailes has conducted a smear campaign not only on Gretchen and her lawyers – but on other women who we're inspired by Gretchen's courage to speak about their experiences with Ailes."
"Now, after moving this case to NJ Federal Court a week ago, Ailes is trying to move it to yet another court," she continued. "Why didn't he try to move it to NY last week? Because Ailes is trying to avoid a public trial at all costs, including by pretending he does not live in NJ and by attempting to switch Courts a second time."
"Does Mr. Ailes deny he said the statements quoted in the Complaint?" Smith concluded. "If he does, he should welcome a public trial to rebut the evidence."
Article continues below advertisement
RadarOnline.com previously reported that Carlson filed a sexual harassment lawsuit against Ailes after her contract was not renewed. Six more women came forward with claims of their own against Ailes shortly after.
Susan Estrich, Partner at Quinn Emanuel, is representing Ailes and told RadarOnline.com exclusively that "Gretchen Carlson's attorney has led a concerted smear campaign to prejudice the rights of Roger Ailes in this case. Her attempt to game the system so as to avoid the arbitration clause for her client's baseless allegations is contrary to law and unsupported by the facts. Accordingly, we have taken the following action today: We have filed papers in the federal court in Manhattan to compel the arbitration of Carlson's claims in New York City at the American Arbitration Association, as required by her Employment Agreement. At the same time, we have asked the federal district court in New Jersey to transfer the case to federal court in Manhattan, where it can be consolidated with the case we filed today. The court in Manhattan is the proper place to compel arbitration because (1) Carlson worked at Fox News in New York City, (2) her employment agreement requires arbitration in New York City, (3) she has based her claims solely on New York City law and (4) neither she nor Mr. Ailes resides in New Jersey."
A Fox News spokesperson added that "we're trying to get this to the court where it belongs – if anything, Gretchen Carlson's lawyer was attempting to judge shop by having this heard in her comfort zone of state court in Bergen County, where neither Roger nor Carlson reside."
"This is the latest false statement she has made. She has tried to rig this case to deny Mr. Ailes the agreed-upon forum, which is arbitration."
A Fox News spokesperson also said that "Gretchen never filed a formal complaint of sexual harassment to the Human Resources or Legal departments."
Story developing.